This Chocolate Cupcake recipe makes the most delicious rich and decadent chocolate cupcakes topped with my fluffy chocolate buttercream. A super easy recipe that you'll definitely be making again and again once you take one bite.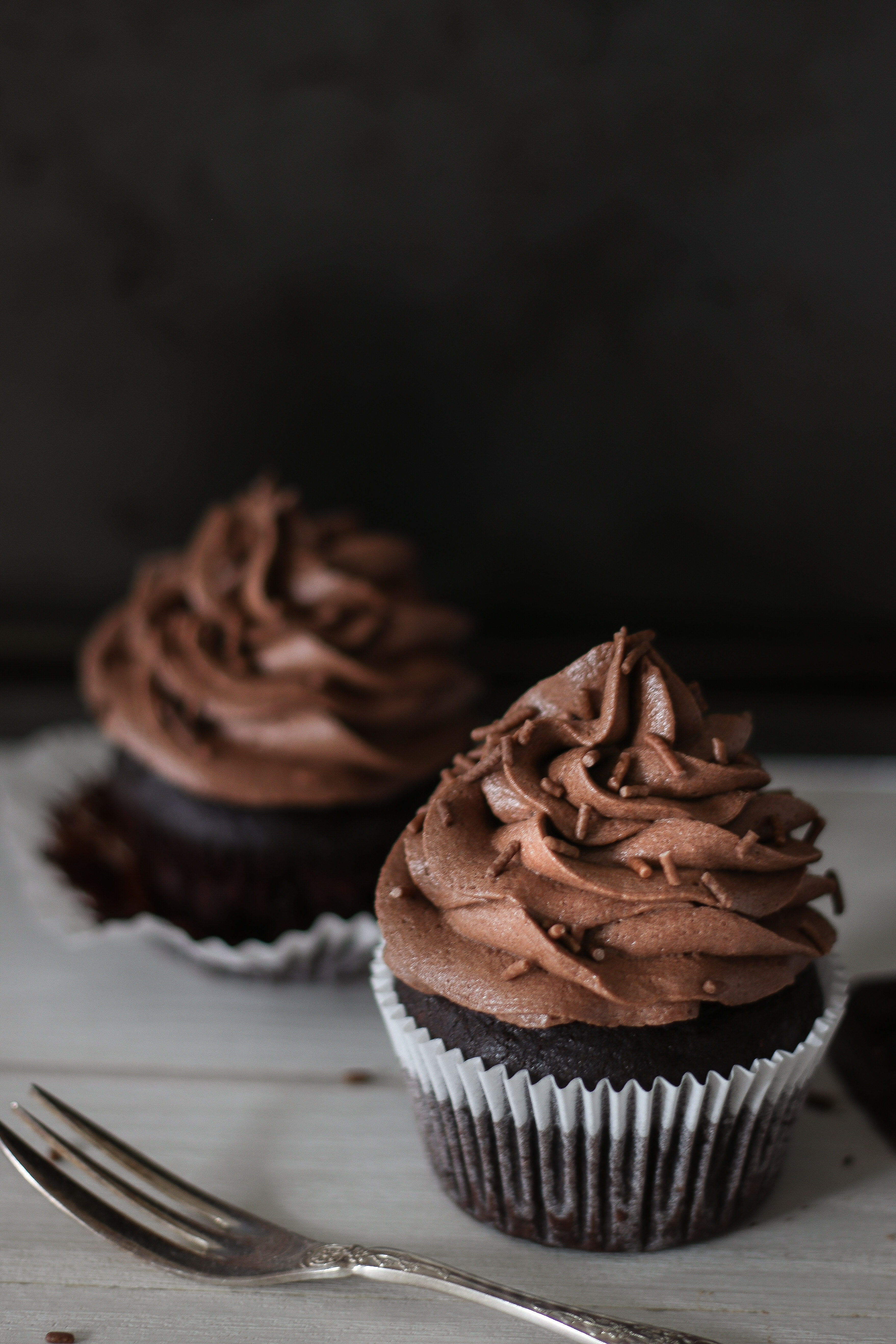 Chocolate Cupcakes with Chocolate Buttercream
Chocolate Cupcakes like with vanilla cupcakes are something you should have a great go to recipe for, a recipe that you can count on and fall back on any time you need it – don't fret, I'm going to give you one here! This is my favorite recipe and I've tried a few and this one always comes out on top. The cupcakes are super fluffy and tender, never dry, and have a rich chocolatey flavor that is almost too perfect.

Chocolate Cupcakes Recipe Ingredients
1 Cup | 200g White Sugar
2 Eggs
1 tsp Vanilla Essence
Vanilla really helps to bring out the chocolate flavor in the cupcakes.
½ Cup | 125ml Vegetable Oil
Choose a flavorless oil like vegetable or canola, olive oil has a strong flavor that will come through in the baked cupcakes. You can use butter in place of oil here.
1½ Cups | 190g Flour
½ Cup | 65g Cocoa Powder
Choose the highest quality cocoa powder you can find, this will give the best flavor.
½ tsp Baking Soda
This recipe uses baking soda and baking powder. The soda reacts with the buttermilk giving the cupcakes a super light tender and fluffy texture.
½ tsp Baking Powder
½ tsp Salt
Salt helps to round out the flavors of the cupcake.
1 Cup | 250ml Buttermilk
If you don't have buttermilk it can be replaced with natural yoghurt. Another substitute is to make a buttermilk using milk and lemon juice of vinegar, you can find instructions for that here.
Chocolate Buttercream
Video Tutorial
Watch the video below for step by step instructions for how to make the most delicious Chocolate Cupcakes!
How to Make Chocolate Cupcakes topped with Chocolate Buttercream
In a medium sized bowl measure out your white sugar. We need one bowl for wet ingredients and one bowl for dry ingredients.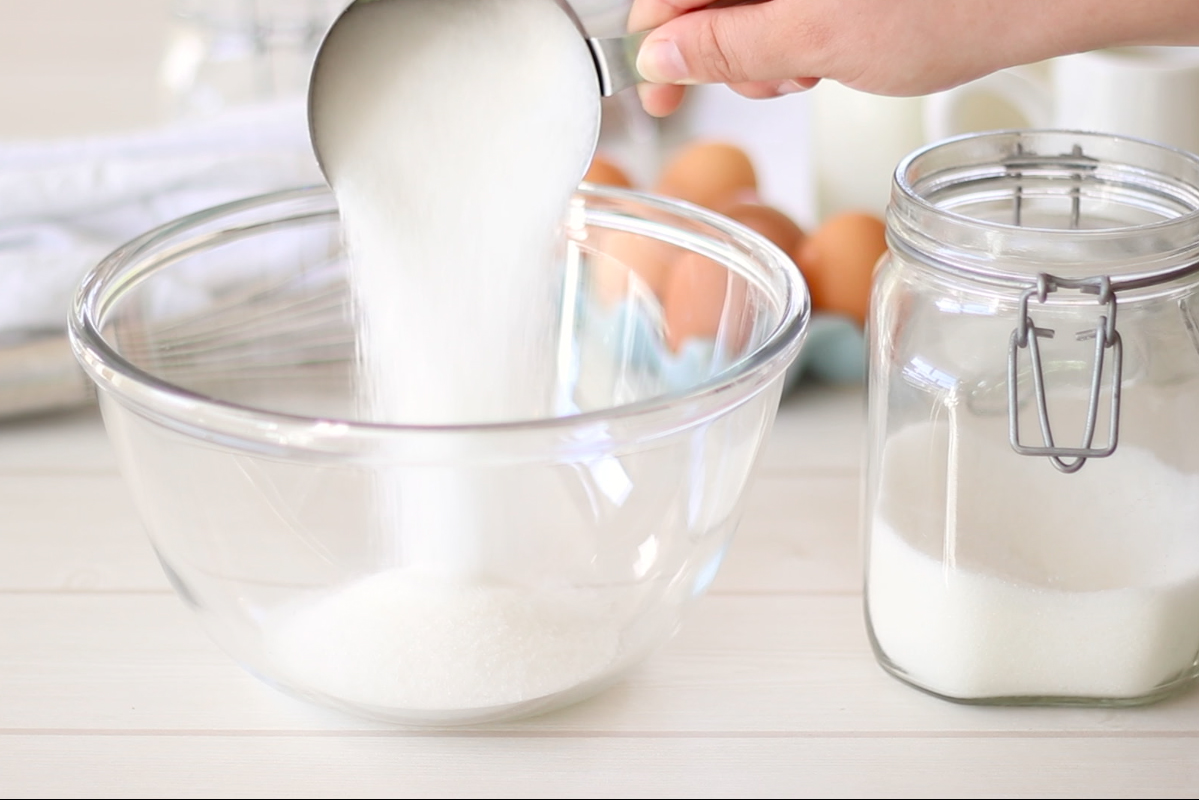 In the same bowl crack in two medium sized room temperature eggs and add in the vanilla essence.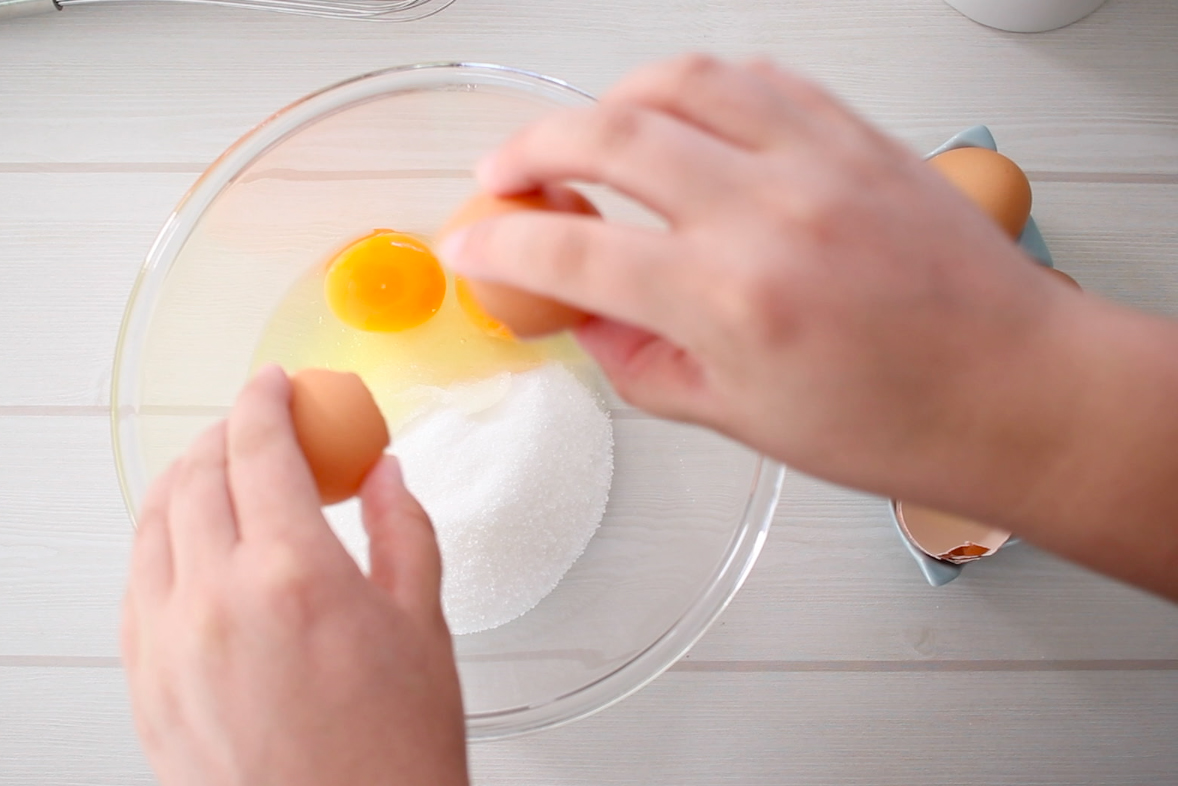 Pour the oil into the mixing bowl. Oil really helps to keep these cupcakes 'moist' and not dry. Butter or margarine can be used instead but I think oil gives the best texture.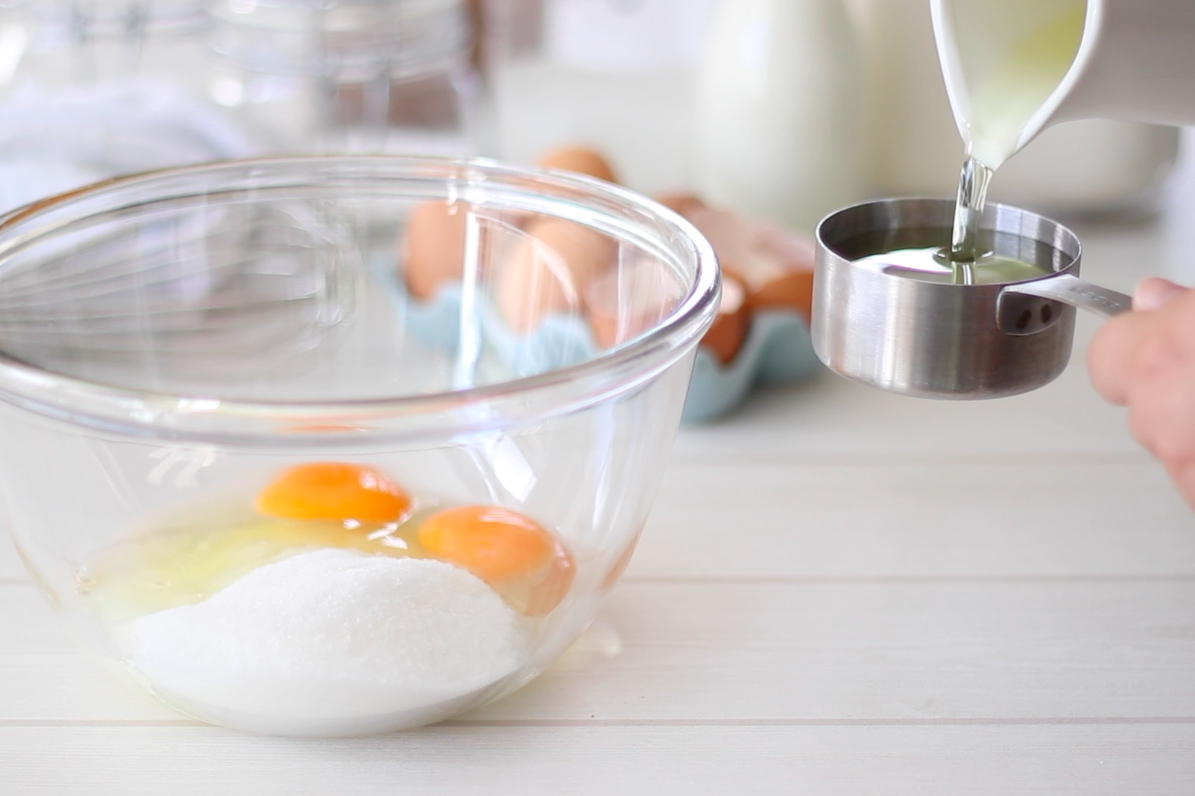 Using a whisk combine the wet ingredients together and set to the side.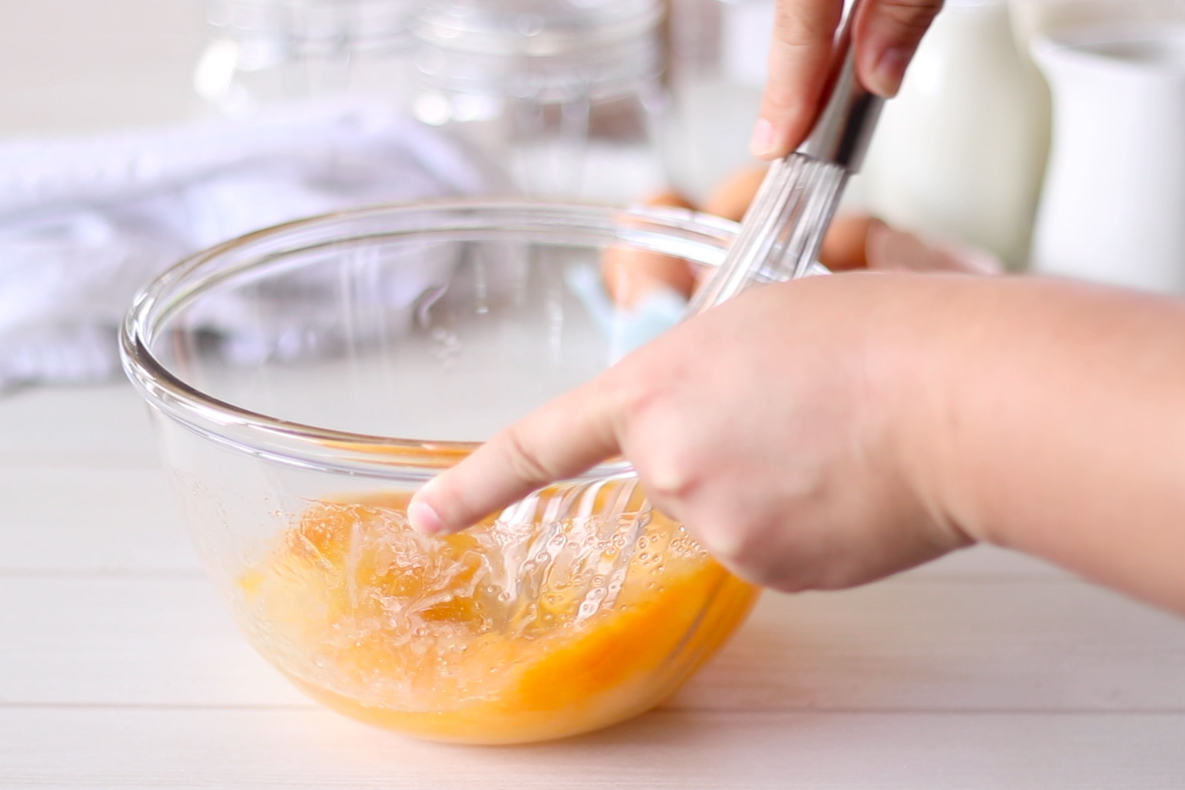 In a larger mixing bowl start to measure out your dry ingredients. Add a sieve to the top of your bowl and measure out the flour, baking powder, baking soda and salt.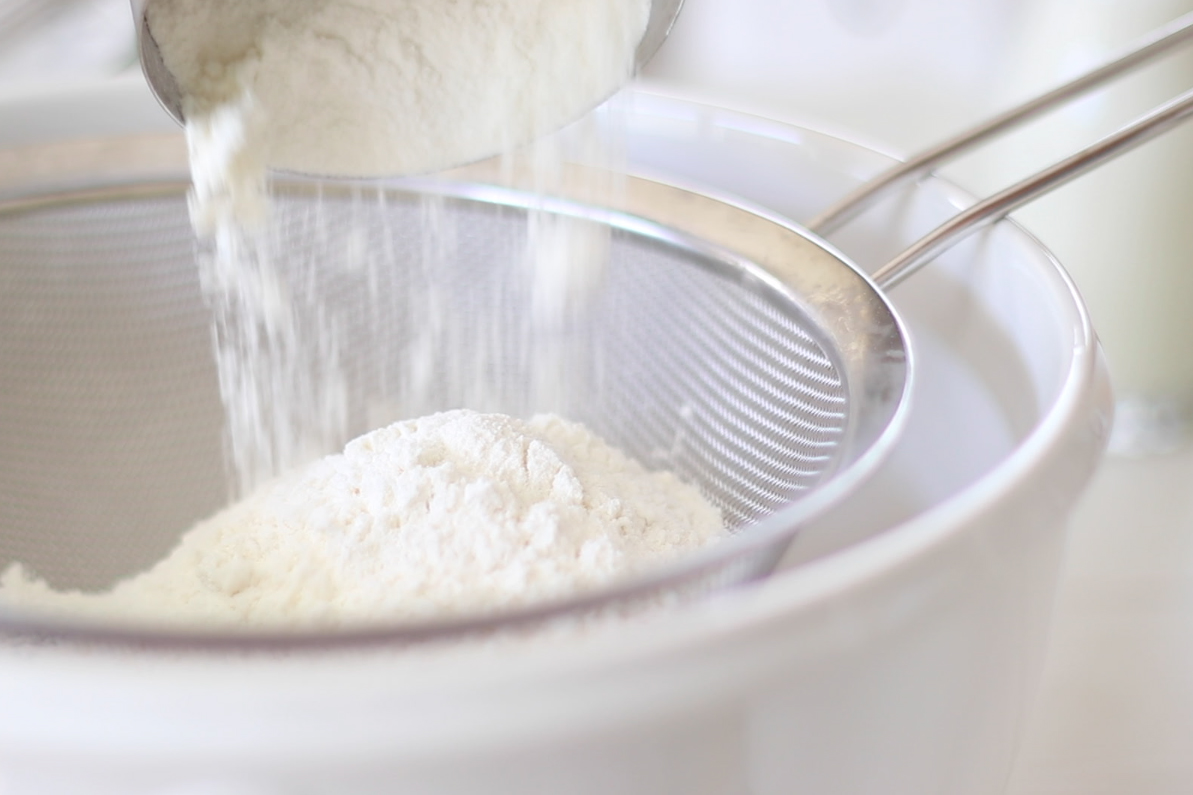 Measure out the cocoa powder and sieve the ingredients into the bowl. It's best to use a sieve here as cocoa powder and baking soda tend to clump and we don't want a lumpy cupcake batter.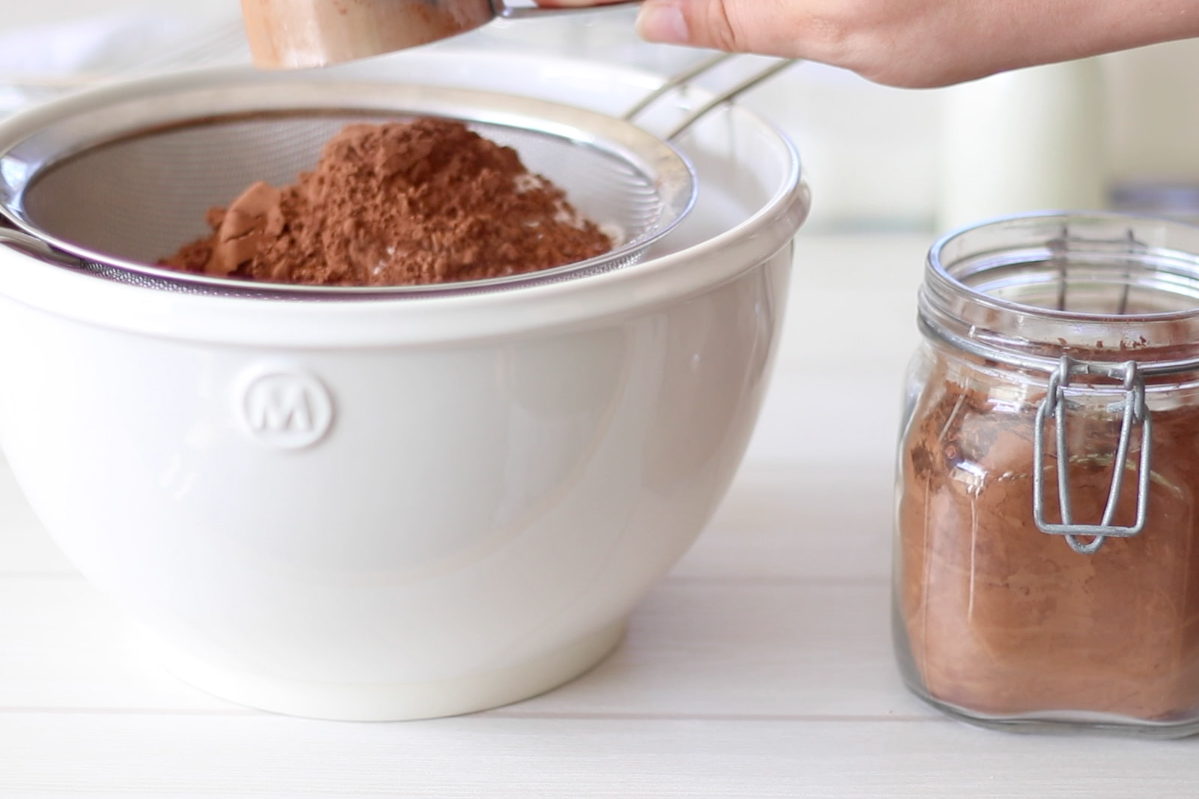 Pour half of the wet ingredients into the bowl with the dry ingredients, followed by half of the buttermilk (or buttermilk substitute).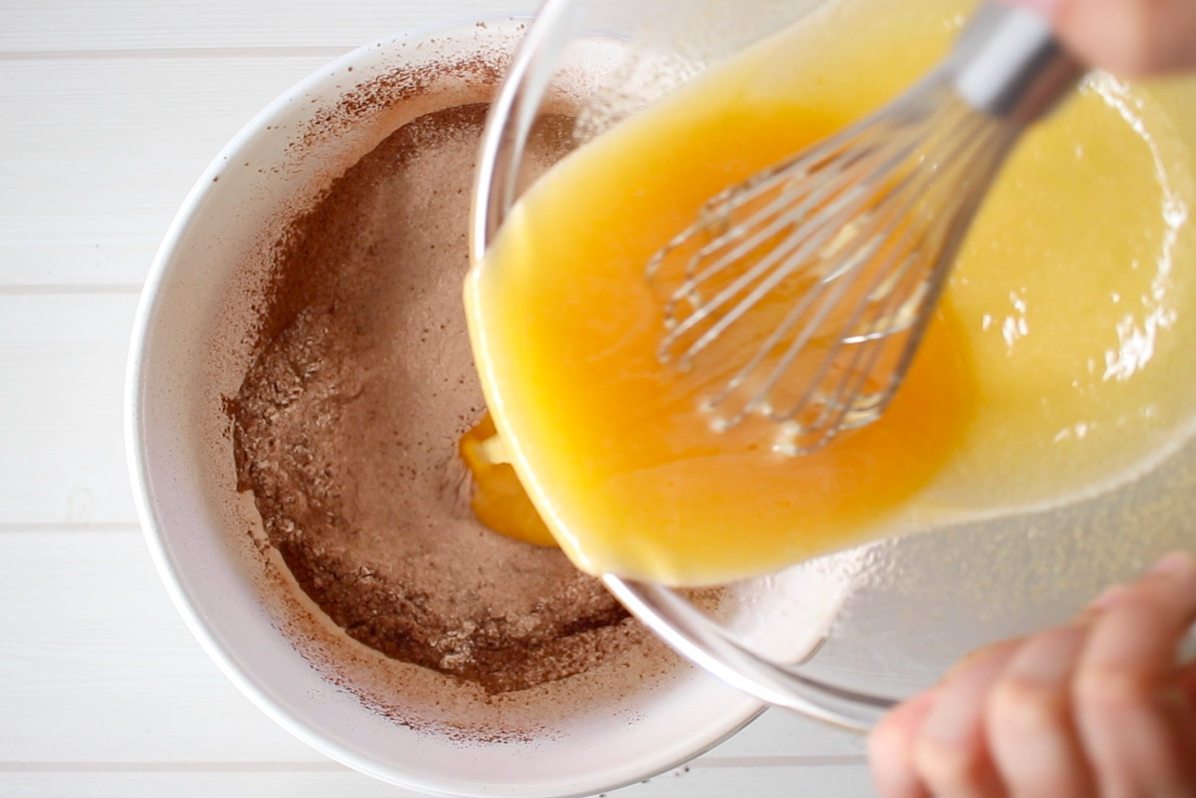 Fold the ingredients together before adding the second half of the wet ingredients and buttermilk. Doing this in two stages helps to not over mix the cupcake batter.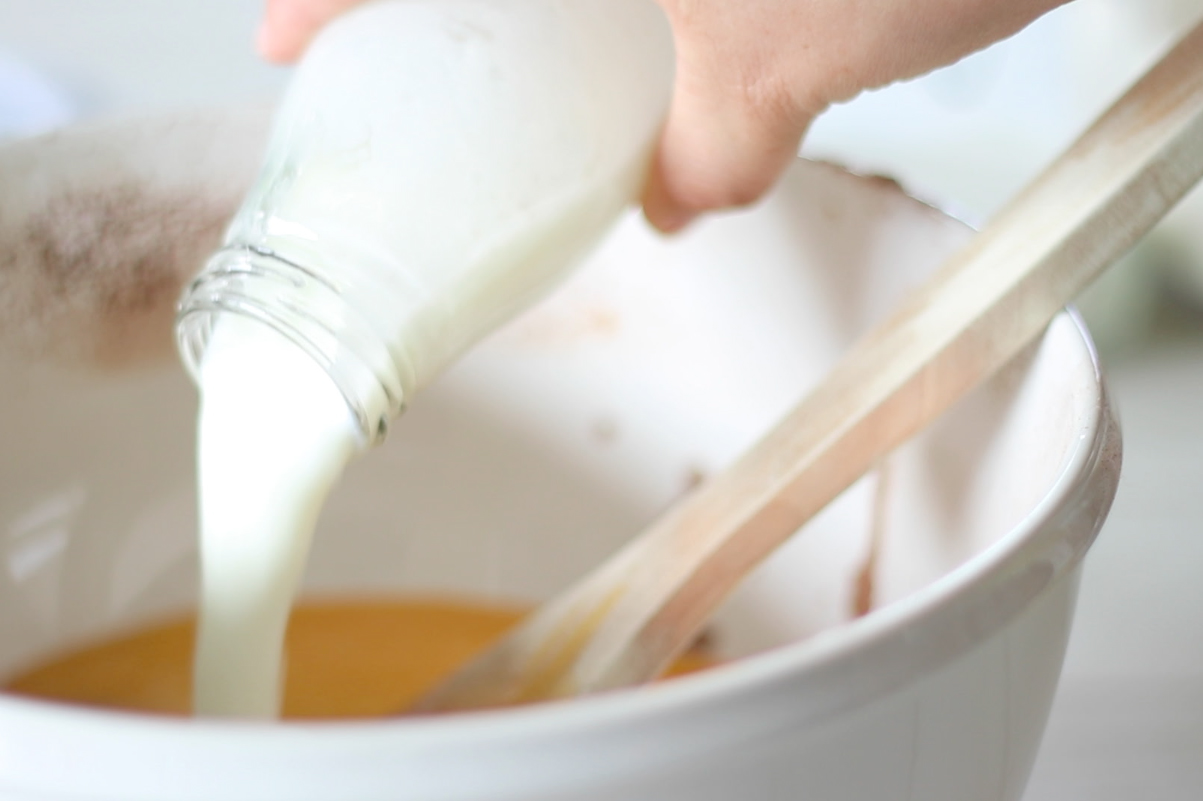 You should end up with a relatively thin batter. A few small lumps is perfectly okay, just make sure you can no longer see any dry flour and the batter is ready.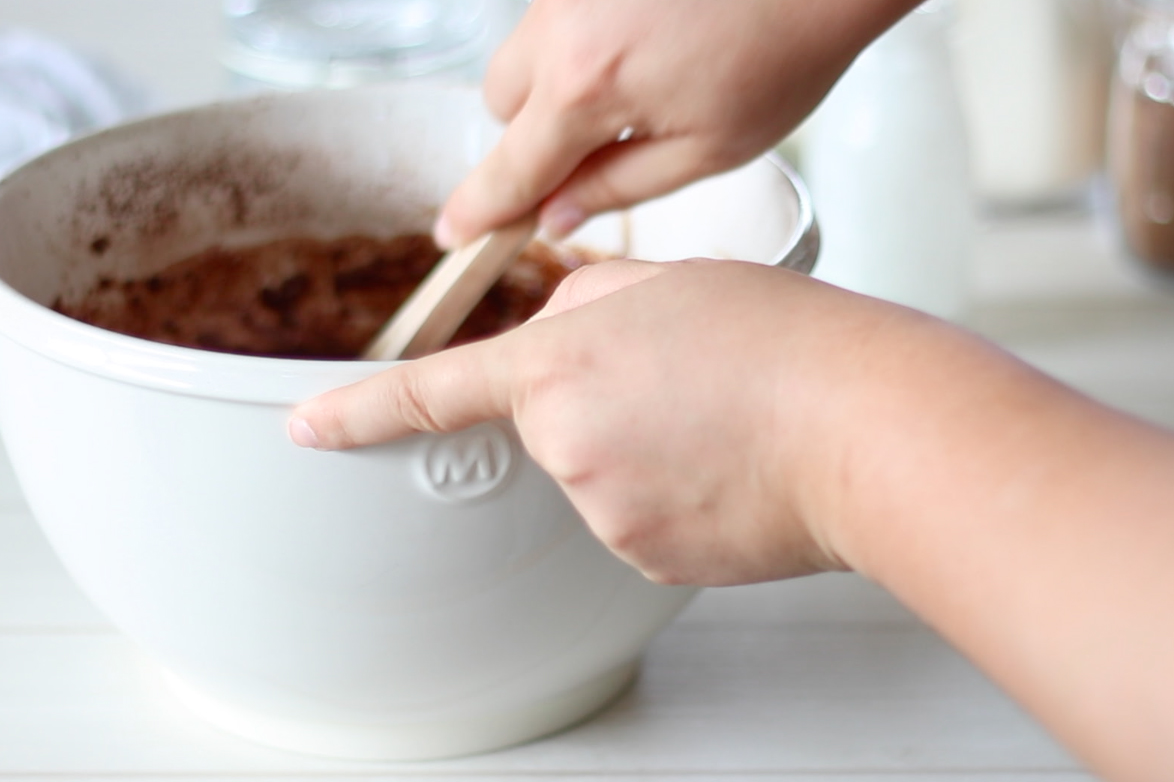 Line a 12 cupcake pan with cupcake liners and using a cookie scoop (this one is my favorite) divide the cupcake batter between the liners. The batter should come up about 1/2 to 2/3 of way, you don't want it any higher as the cupcakes do rise and we want space for topping with delicious buttercream. Bake the cupcakes in a 180C / 350F oven for 20-25 mins or until the cupcakes spring back when lightly pressed.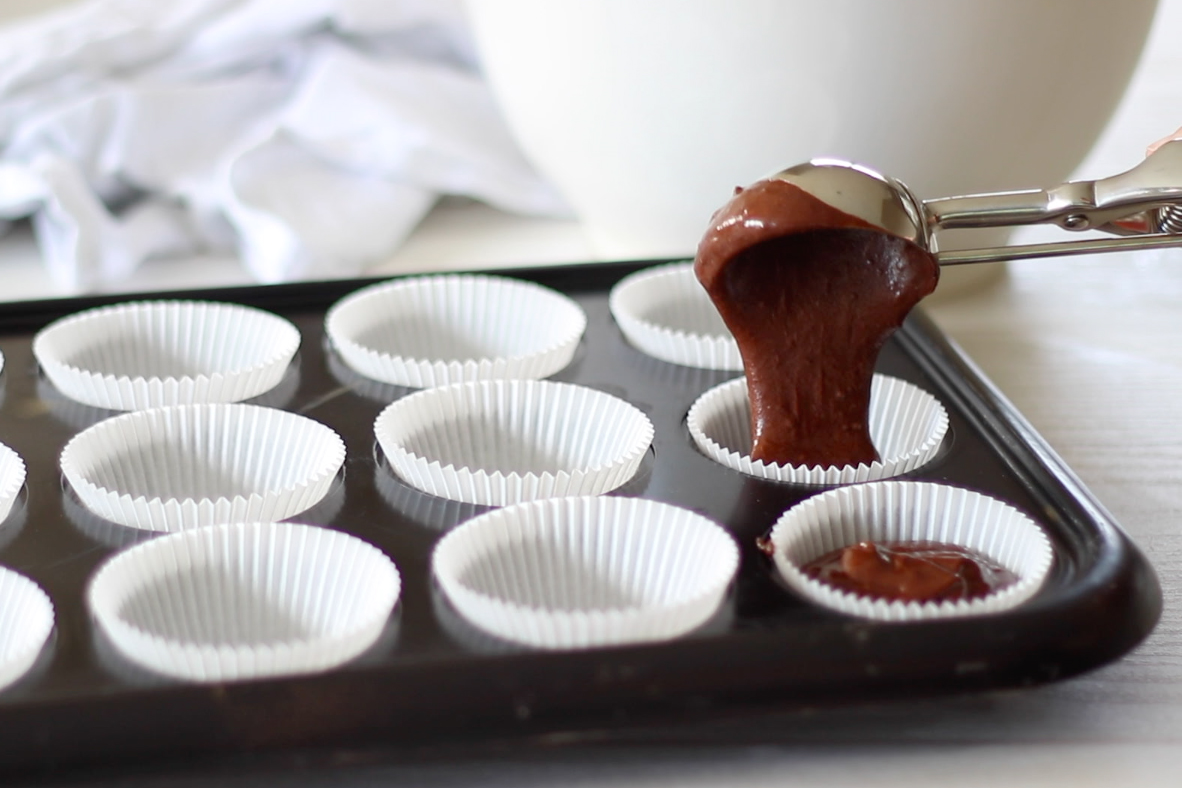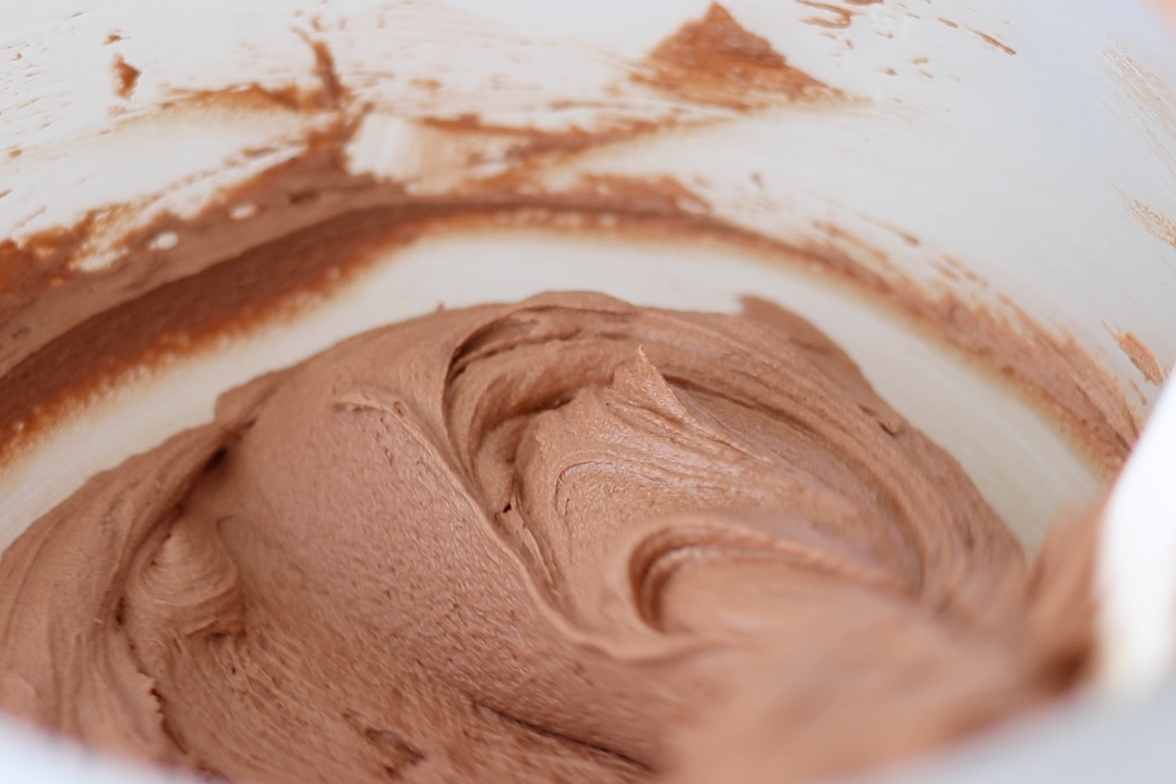 To decorate the cupcakes I'm using a piping bag with a wilton 2D piping tip. There are so many options with how to decorate your cupcakes but if you don't have a piping bag you can use a zip lock bag in its place or just use a knife to apply the buttercream.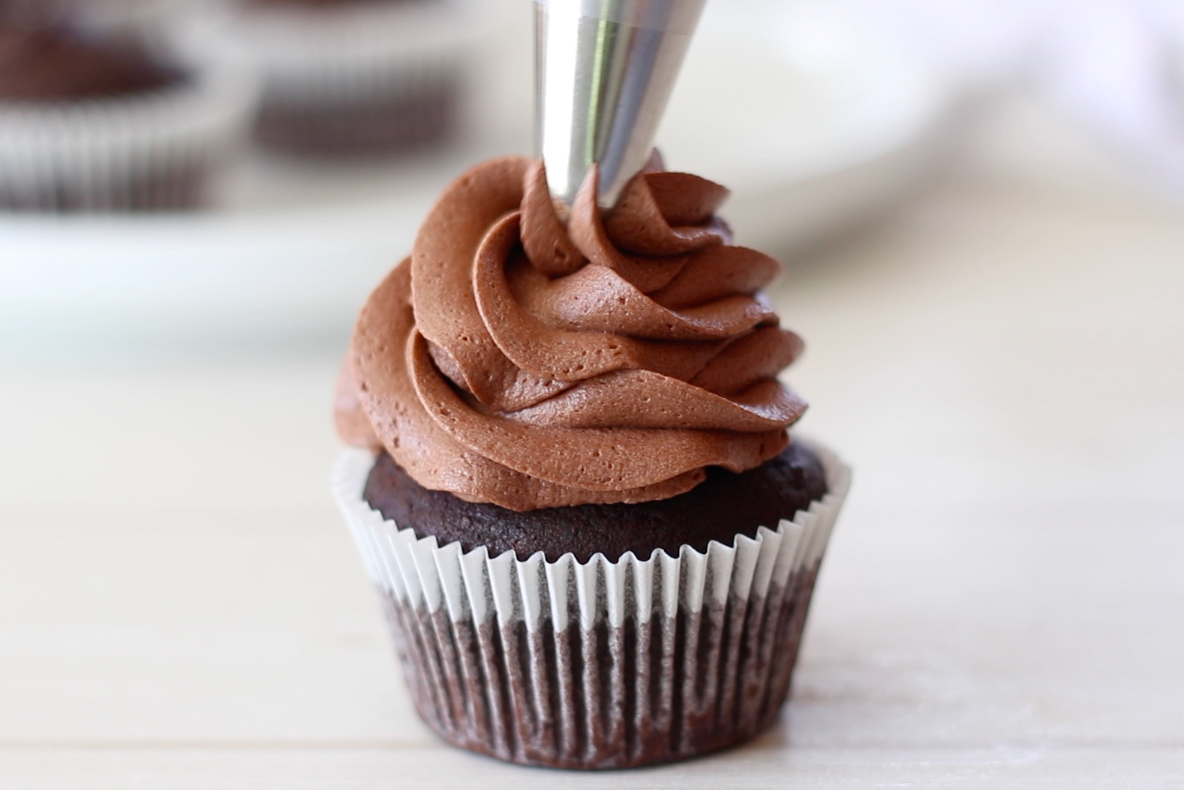 Equipment needed for this Chocolate Cupcake Recipe
To measure the ingredients for this recipe measuring cups or a digital scale can be used. I have given the amounts for both as different people have different preferences.
Metal or silicone cupcake pan can be used here. I usually use cupcake liners when making cupcakes but if you are not don't forget to grease the pan so the cupcakes don't stick.
Not essential but it makes the job so much easier. Use an ice cream scoop so divide up the cupcake batter between the pan so you don't end up with not enough left for the last cupcake.
These aren't essential but if you want to make decadent professional looking cupcakes I would recommend getting a few piping tips and some piping bags. Wilton 2D is one of my favorites and what I've used for these cupcakes.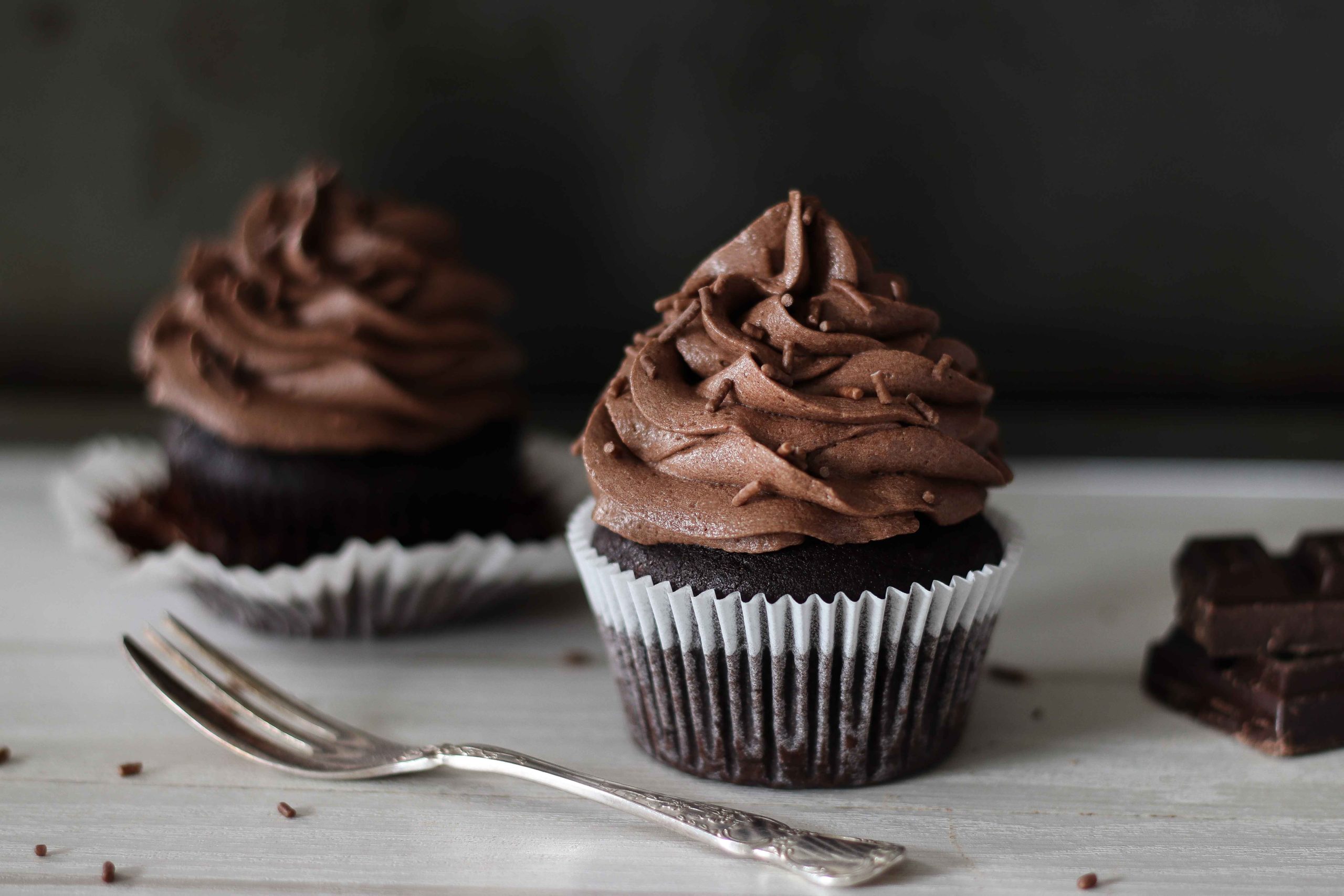 Common Questions about this Chocolate Cupcake Recipe
Can I double this recipe?
Yes you can. This recipe can be double, tripled or halved depending on how many cupcakes you would like to make. Make sure you have enough cupcake pans and space in your oven to bake all the cupcakes or I would recommend just making the recipe twice.
Do I need to use Buttermilk?
Buttermilk gives these cupcakes a really tender crumb while also working with the baking soda to get them super light and fluffy. If you don't have buttermilk on hand I would recommend making your own with milk and lemon juice using these instructions or yoghurt can be used.
How long do these cupcakes last?
Chocolate cupcakes are actually better the next day as the flavors just seem to intensify. These chocolate cupcakes will stay fresh at room temperature in an airtight container for about 3 days.
For more Cupcake Recipes check out:
Chocolate Cupcakes Recipe
Decadent and rich Chocolate Cupcakes
Ingredients
1 Cup | 200g White Sugar
2 Eggs
½ Cup | 125ml Vegetable Oil
1½ Cups | 190g Flour
½ Cup | 65g Cocoa Powder
½ tsp Baking Soda
½ tsp Baking Powder
½ tsp Salt
1 Cup | 250ml Buttermilk
1 Cup | 2 Sticks | 225g Butter
5 Cups | 625g Icing Sugar | Powdered Sugar | Confectioners Sugar
½ Cup | 65g Cocoa Powder
½ - 1 Cup | 125ml - 250ml Milk
1 tsp Vanilla Essence
Instructions
In a medium sized mixing bowl combine the sugar, eggs, oil and vanilla.
In a larger mixing bowl sieve together the flour, cocoa powder, baking soda, baking powder, and salt.
Add half of the wet ingredients as well as half of the buttermilk to the dry ingredients and fold together until combined.
Add the remaining wet ingredients and buttermilk to the batter and fold together until you no longer see any dry flour.
Line a cupcake tin with 12 liners and fill each ⅔ of the way full with the cupcake batter.
Bake in a 180 C | 350 F oven for 15-20 minutes or until the cupcakes spring back when lightly pressed in the center.
Leave to cool completely on a wire rack before decorating.
In the bowl of a stand mixer or in a large bowl if you are using a hand mixer add the room temperature butter. Beat on high speed for about 5 minutes until the butter is soft and almost doubled in volume.
Add the sugar in thirds, beating in between until completely incorporated. With the last third of the sugar add in the cocoa powder.
The buttercream will be very thick at this point, turn the mixer to low speed and stream in half a cup of milk.
Scrape down the sides of the bowl and add more milk if you would like a thinner consistency.
Add in the vanilla essence and beat for a further 2 minutes.
Pipe onto your cooled cupcakes and sprinkle with chocolate hail to decorate.