My PERFECT Vanilla Buttercream recipe ! Soft and fluffy, this buttercream is a staple for any baker. It pipes beautifully onto cupcakes and cakes and holds its shape perfectly for more intricate designs.
Easy Buttercream
This Vanilla Buttercream is by far my most popular recipe and it doesn't surprise me one little bit. Buttercream is a baking staple so knowing how to make a good batch is incredibly essential, and I've made this recipe more times than I can count.
Use it to pipe onto your cupcakes, decorate a layer cake, sandwich between macarons or create flower designs.
Theres a few tips and tricks to follow but isn't a fancy, crazy recipe. You'll need about 10 minutes, a hand mixer or stand mixer and a few simple ingredients.
Video Tutorial
Watch the video below for step by step instructions for how to make Buttercream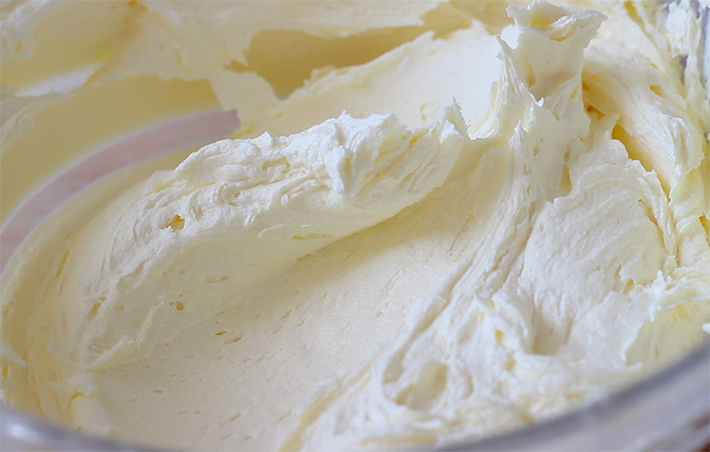 Types of Buttercream
American Buttercream – This recipe is an American buttercream. It's made with just butter and powdered sugar. It's the most popular type of buttercream as it is the quickest and most simple to make.
Swiss Meringue Buttercream – SMB is made from a meringue base of egg whites and sugar, butter is then beaten into the meringue. It's a less sweet buttercream than American so you are able to use more of it.
Italian Meringue Buttercream – Like SMB Italian is made with a meringue base. The main difference here is the meringue is made the egg whites and hot sugar syrup. This is a more difficult process than SMB but it is more stable.
Vanilla Buttercream Recipe Ingredients
2 Sticks / 225g Butter – Your butter needs to be at room temperature to make this recipe. Make sure to get it out of the fridge at least a few hours before you start or use the microwave to gently warm it up.
3 Cups / 375g Powdered Sugar – Powdered sugar, icing sugar or confectioners sugar are all the same ingredient just different names in different parts of the world.
1 tsp Vanilla Essence – Vanilla essence, extract or paste can all be used here. Alternatively another type of essence or zest from citrus can be used to flavor the buttercream.
2 Tbsp Milk (optional) – Milk is used to adjust the consistency of the buttercream. Whipping cream can also be used here.
How to make PERFECT Vanilla Buttercream
Add room temperature butter to the bowl of your stand mixer or a mixing bowl if you are using a hand mixer.
Whip the butter for about 5 minutes on medium speed.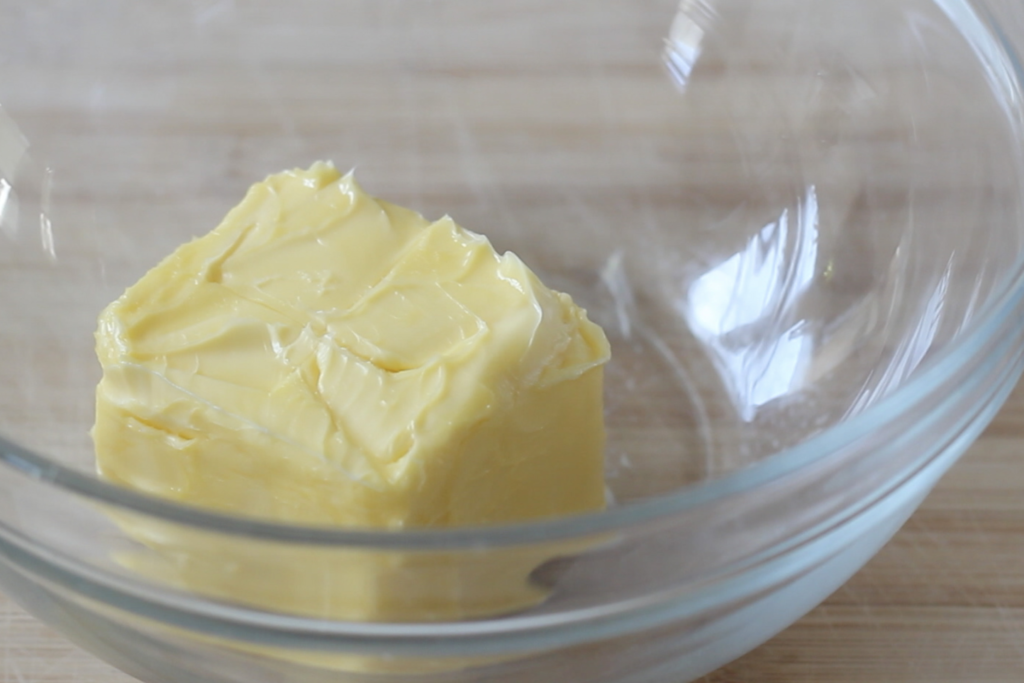 This is what you want your butter to look like. See the difference between mixing for a minute compared to 5 minutes.
It's light and fluffy and has almost doubled in volume. This is also the secret to getting really white buttercream!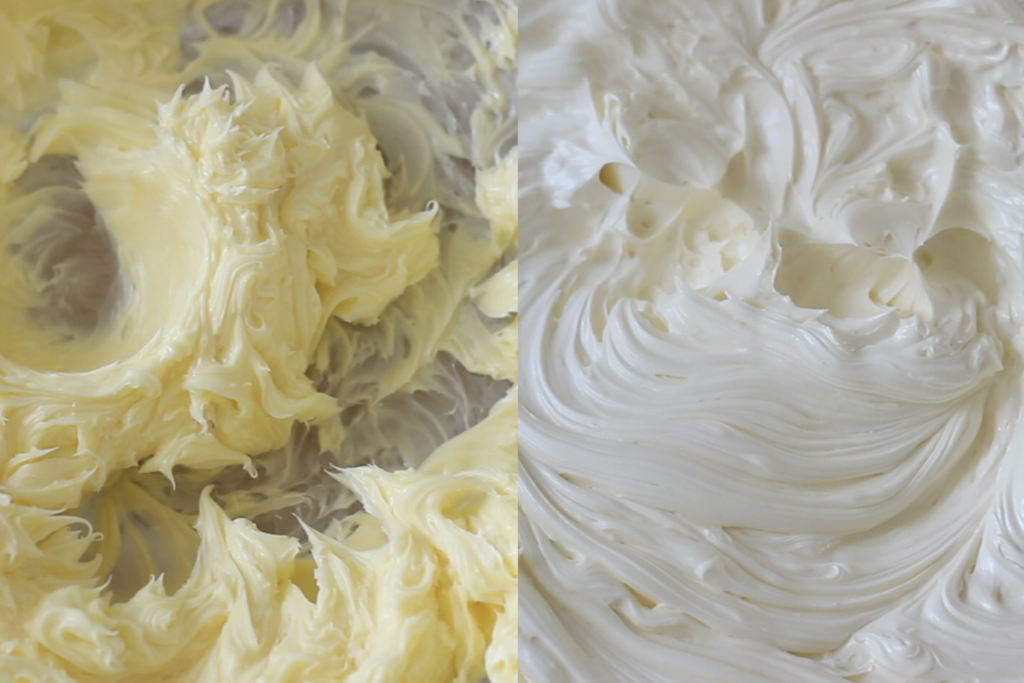 Add your sugar about half a cup at a time, making sure to incorporate everything before adding more.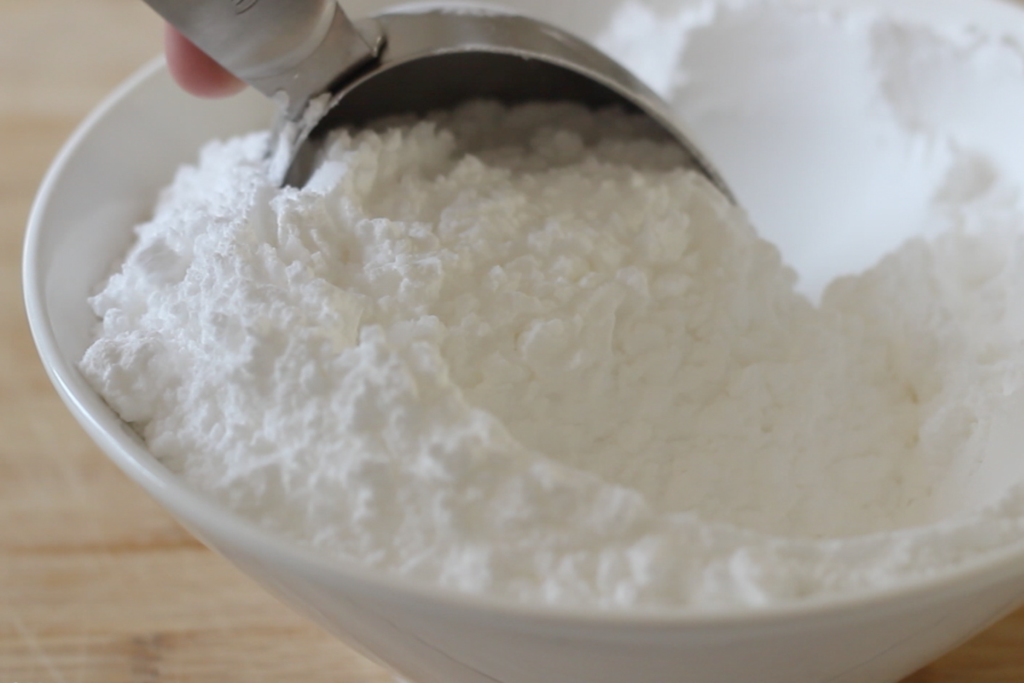 Lastly we want to flavour the buttercream with 1 tsp of vanilla essence and adjust the consistency.
You'll want thicker buttercream if you are piping designs and thinner if you are spreading it over a cake. Add the milk gradually until you get it just perfect.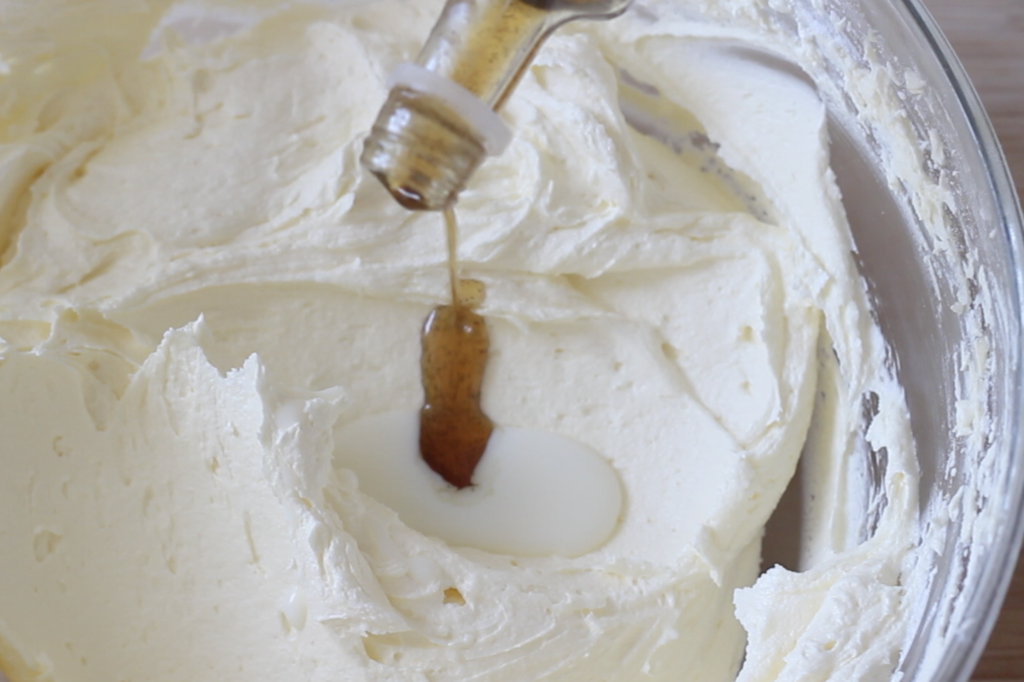 Fill your piping bag and decorate your cupcakes or cake! I am using a Wilton 2D piping tip here.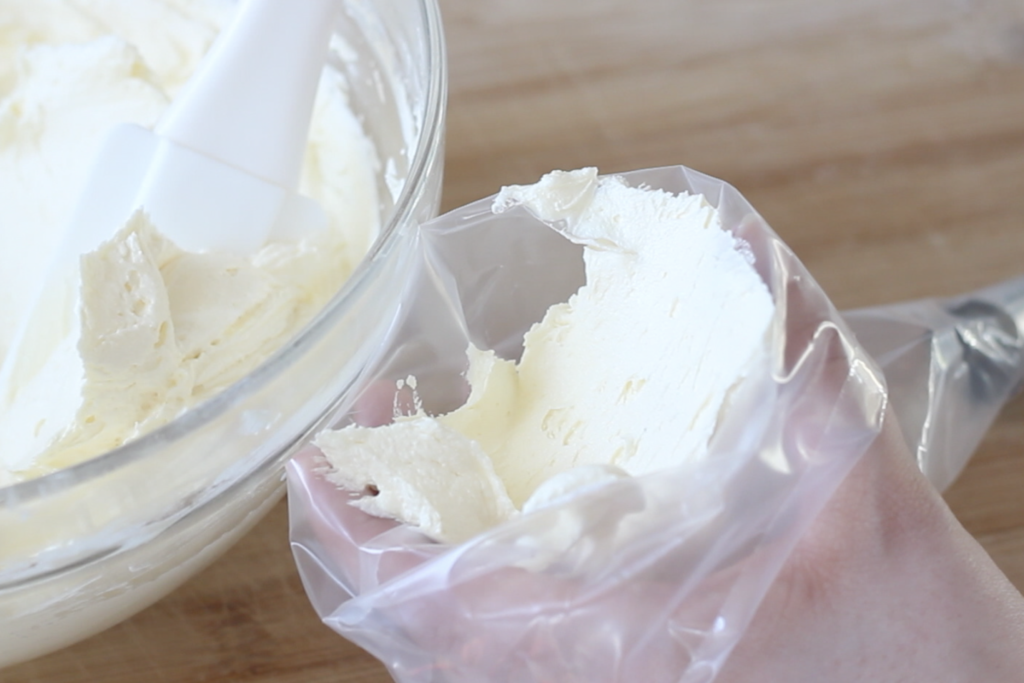 How to add Color and Flavor to Buttercream
Gel is best for color as it's so much stronger and vibrant meaning you have to use so much less than liquid.
I would suggest adding no more than 1 tsp of liquid and as much gel as you need to get the color you are after. Add this at the same time as you add the flavouring and milk.
For flavoring with this buttercream recipe – essence, fruit zest or pulp is best. For Chocolate I would suggest following my Chocolate Buttercream Recipe.
About 1 tsp of essence like vanilla, almond or orange flavours the buttercream really well. You can also add zest of an orange or lemon, the same about 1 tsp is about right for flavour.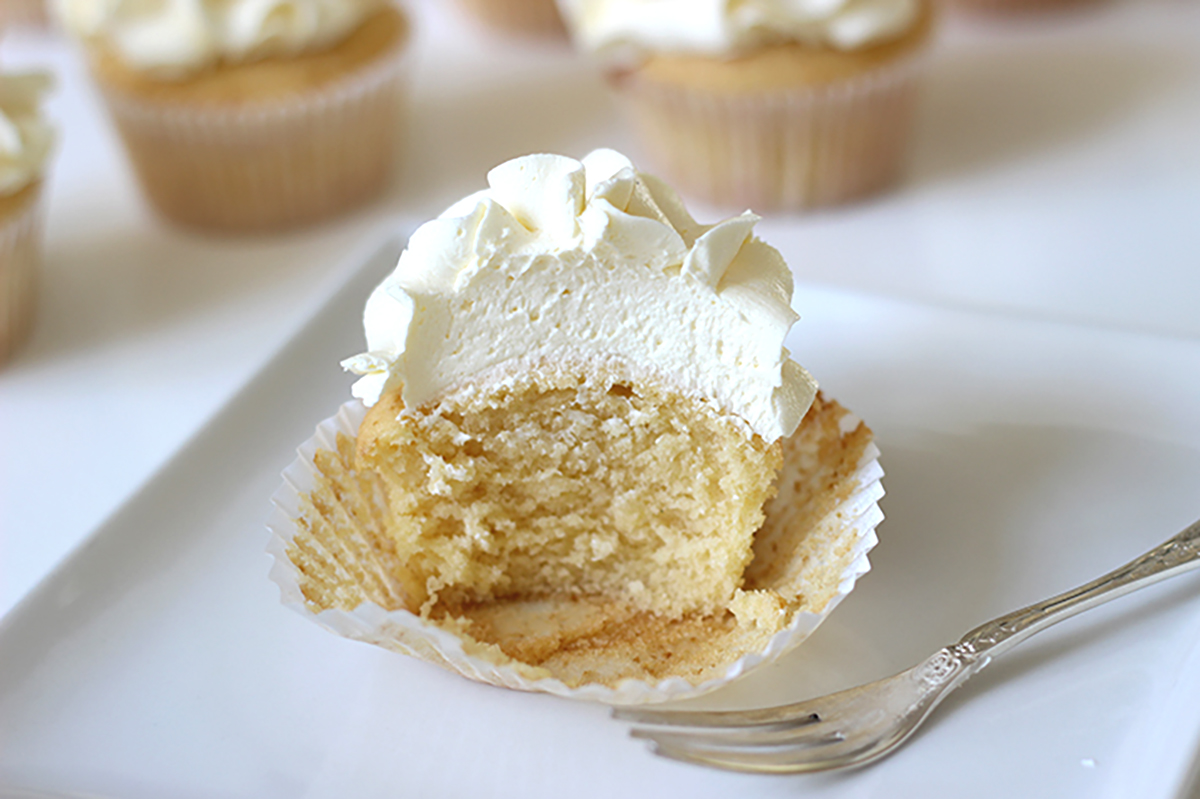 Common Questions about this Vanilla Buttercream Recipe
How do I store this buttercream?
It can be kept at room temperature for 3 days, the fridge for 1 week and freezer for 3 months. If you store the buttercream in the fridge or freezer before you use it, let it come to room temperature and mix it with your hand mixer or stand mixer for a few minutes.
My Buttercream has split, why has this happened?
The most common cause of buttercream splitting or curdling is temperature. Make sure your buttercream isn't too hot or cold and try whipping it on a fast speed for a few minutes.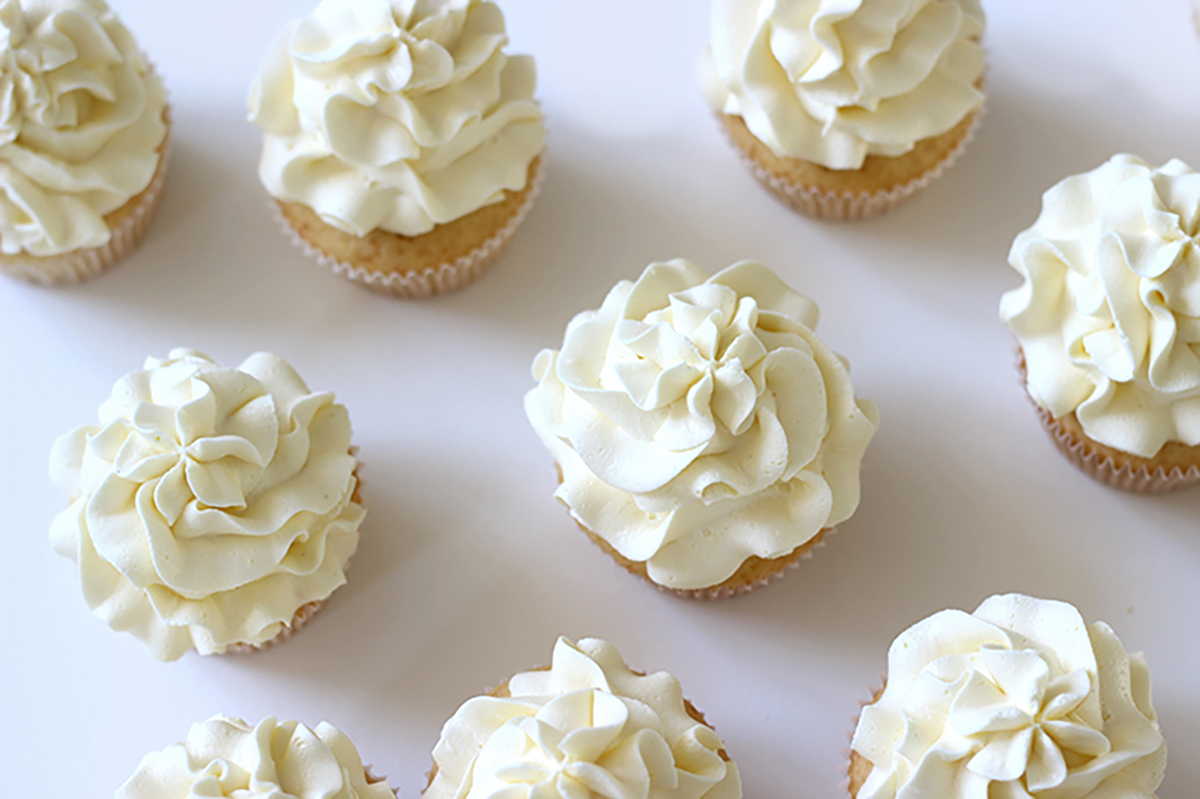 Equipment needed for this Vanilla Buttercream Recipe
The butter needs to be whipped for this recipe. It will take about 5 minutes on medium to high speed so you wont be able to do this by hand.
To measure the ingredients for this recipe measuring cups or a digital scale can be used. I have given the amounts for both as different people have different preferences.
To use this buttercream on cupcakes it's easiest to use a piping bag and piping tip. I have used a Wilton 2D piping tip here, it's my favorite!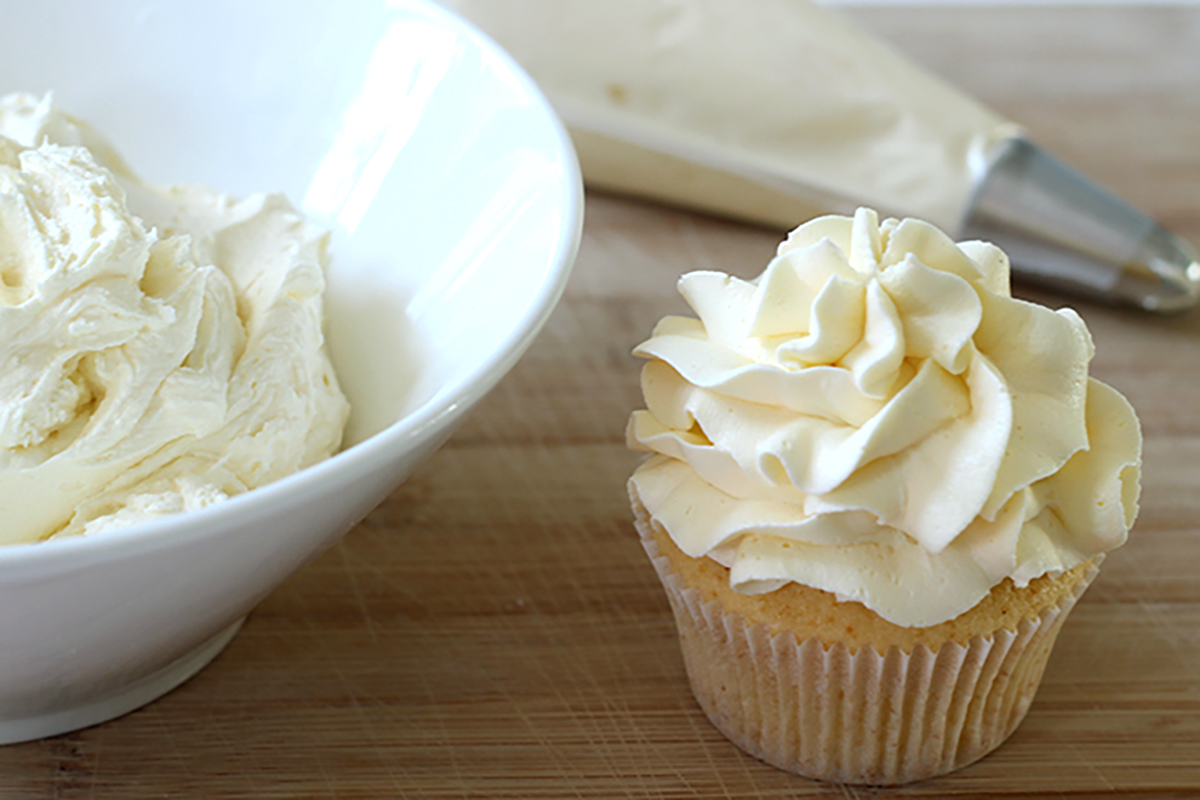 How much Buttercream does this recipe make?
This recipe will make enough buttercream to top 12-15 cupcakes or one 8″ or 20cm cake. If you would like to make a layer cake I would recommend doubling this recipe.
For other Buttercream Recipes check out:
Perfect Vanilla Buttercream Recipe
My PERFECT Vanilla Buttercream recipe! Soft and fluffy, this buttercream is a staple for any baker.
Ingredients
2

Sticks

Butter

room temperature

3

Cups

Powdered Sugar

1

tsp

Vanilla Essence

2

Tbsp

Milk

optional
Instructions
Add the butter to a mixing bowl if you are using a hand mixer or the bowl of a stand mixer. Beat on medium to high speed for about 5 minutes or until the butter has nearly doubled in volume and is light and fluffy.

Gradually add the sugar, half a cup at a time. Waiting until each measurement of sugar has been combined before adding the next.

Scrape down the sides of the bowl and add the vanilla. Add the milk if needed. Mix until combined.
Video
Notes
Only add the milk gradually if you would like to thin out the buttercream. You may want it thicker for piping but thinner for spreading over a cake.
The buttercream will keep for 3 days at room temperature, 1 week in the fridge and 3 months in the freezer. If you store it in the fridge or freezer let it come up to room temperature and give it a good mix before using.