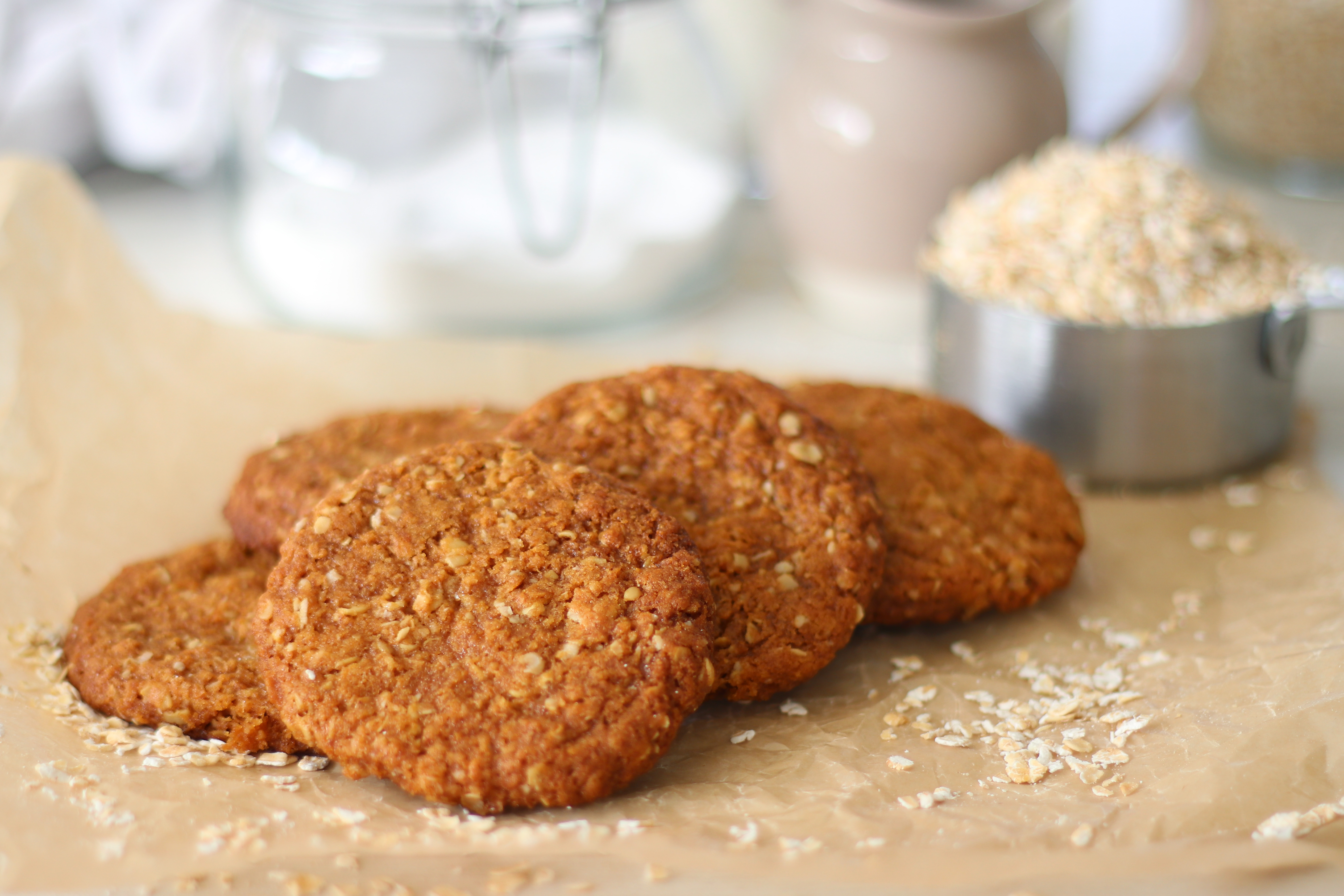 ANZAC biscuits are a popular New Zealand and Australian biscuit with important history. These biscuits were made by women and wives of soldiers back in WWI to be sent to the soldiers abroad as the ingredients didn't spoil easily. These biscuits are made year round but ANZAC day is the perfect time to make them.
ANZAC Biscuits Recipe
ANZAC Biscuits are a popular New Zealand and Australian biscuit made in WWI to be sent to soldiers abroad
Ingredients
1 Cup | 125g Flour
1 Cup | 80g Desiccated Coconut
1 Cup | 90g Rolled Oats
½ tsp Salt
1 Cup | 200g Brown Sugar
½ Cup | 1 Stick | 115g Butter
2 Tbsp Golden Syrup
2 Tbsp Water
1 tsp Baking Soda
Instructions
Mix together the flour, coconut, rolled oats and salt in a medium size mixing bowl.
Melt the butter, golden syrup and water together in a small saucepan.
Add the baking soda to the butter mixture and mix together until combined, the mixture should froth up.
Pour the frothy butter mixture into the bowl with the dry ingredients along with the cup of brown sugar. Mix together until combined.
Roll out 1-2 tablespoon sized balls of dough and place on a baking sheet lined with baking paper leaving room around each to spread.
Bake in a 160 degree Celsius or 320 degree Fahrenheit oven for 15 to 20 minutes or until golden brown and crispy on the edges.
Leave to cool for a few minutes before transferring to a wire rack to cool completely.
Notes
Optionally add half a cup of raisins, sultanas or chocolate chips.