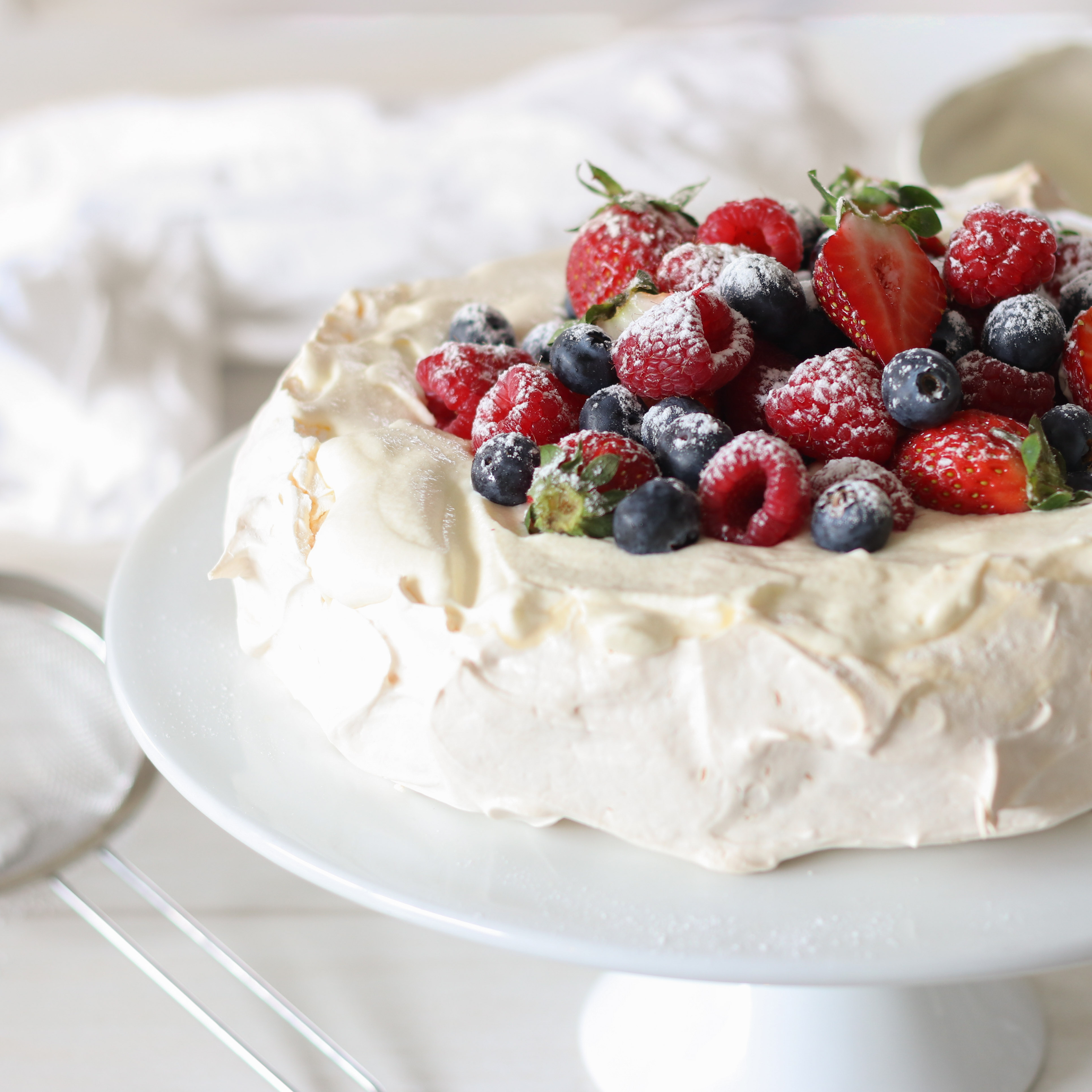 Pavlova is a popular dessert here in New Zealand made out of egg whites and sugar. It's kind of like a meringue on the outside but like eating a sweet fluffy cloud on the inside, served with freshly whipped cream and whichever kind of fruit is in season. It's eaten all year round but especially around Christmas you'll find it everywhere.
Pavlova Recipe
A meringue style dessert served with whipped cream and fruit.
Ingredients
6 Egg Whites
1½ Cups | 250g Castor Sugar or Super Fine Sugar
2 tsp Corn Flour | Corn Starch
1 tsp White Vinegar
Whipped Cream and Fruit to serve
Instructions
Whip the egg whites until stiff peaks form in a stand mixer or with a hand mixer.
Add the sugar a tablespoon at a time while the mixer is on high speed until all of the sugar is incorporated. Beat the meringue for a further 5-7 minutes on high speed.
Add the corn flour and vinegar and mix for 30 seconds or so until incorporated.
Turn the pavlova out on a lined baking sheet and shape into a 9inch or 23cm disc. Bake in a 130C|260F oven for 1 hour and 5 minutes. When the pavlova has finished baking cool it in the oven without opening the door for 4-5 hours or overnight.
Serve the pavlova topped with whipped cream and fresh fruit.