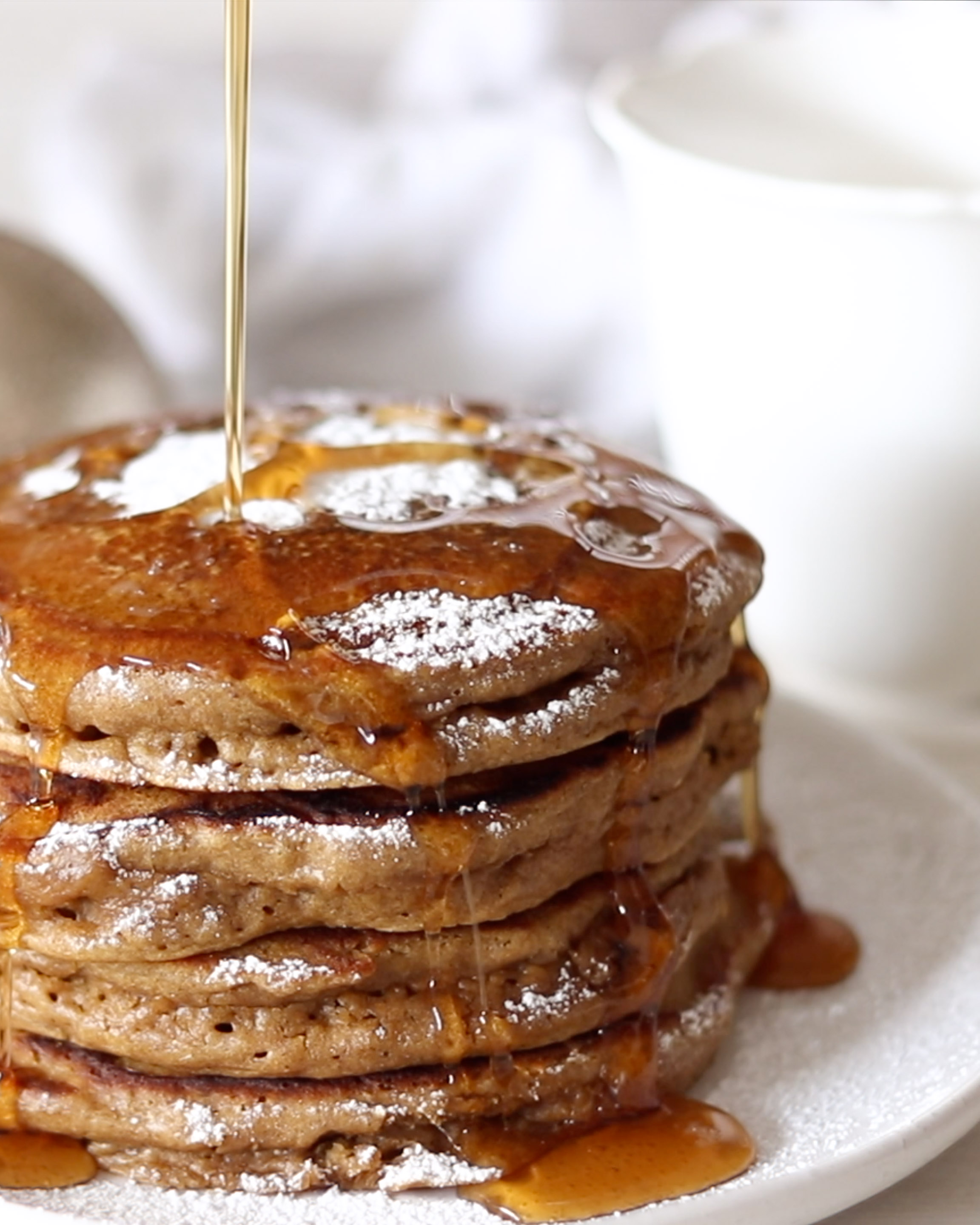 These pancakes are the perfect Christmas morning breakfast or a wintery weekend brunch. Serve them with maple syrup and a hot cup of coffee.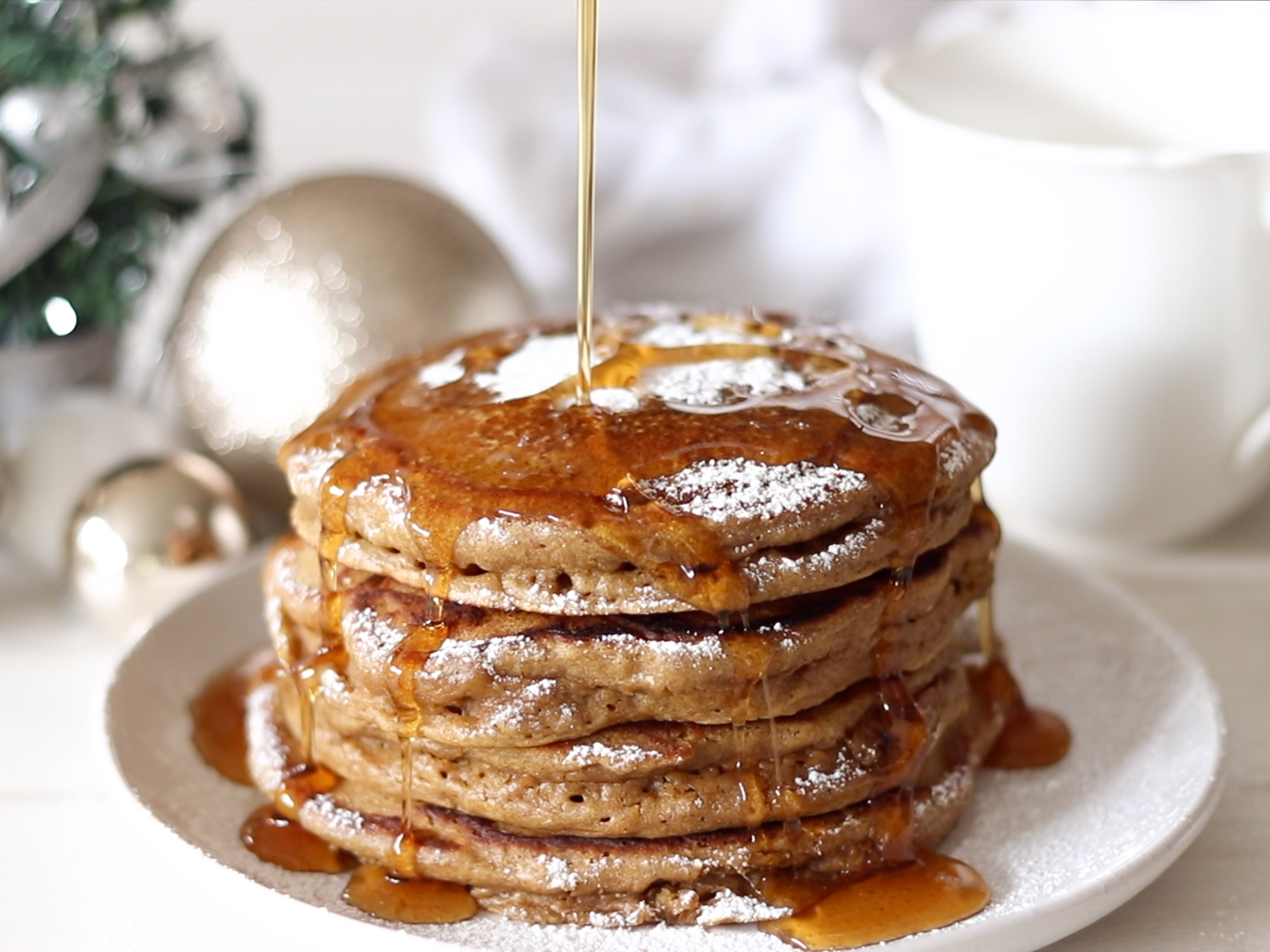 Gingerbread Pancakes Recipe
Festive Gingerbread Pancakes
Ingredients
1½ Cups | 190g Flour
1 Tbsp Baking Powder
1 tsp Ground Ginger
1 tsp Ground Cinnamon
¼ tsp Ground Cloves
Pinch of Salt
2 Eggs
¾ Cup | 190ml Cups Milk
½ Stick | ¼ Cup | 65g Melted Butter + more for cooking
2 Tbsp Molasses
2 Tbsp Brown Sugar
½ Teaspoon Vanilla Essence
Instructions
In a large bowl mix together the flour, baking powder, spices and salt with a whisk.
In a smaller bowl mix together the butter, molasses, egg, milk, and vanilla.
Make a well in the dry ingredients and pour in the wet. Fold the batter together with a wooden spoon until you can no longer see any dry ingredients.
To cook the pancakes heat a heavy based pan like cast iron over medium low heat. When the pan is hot add a small amount of butter and ⅓ cup of the pancakes batter.
Cook the pancake for 2-3 minutes each side. Repeat with remaining batter.
Serve the pancakes stacked high with butter and maple syrup. Enjoy.