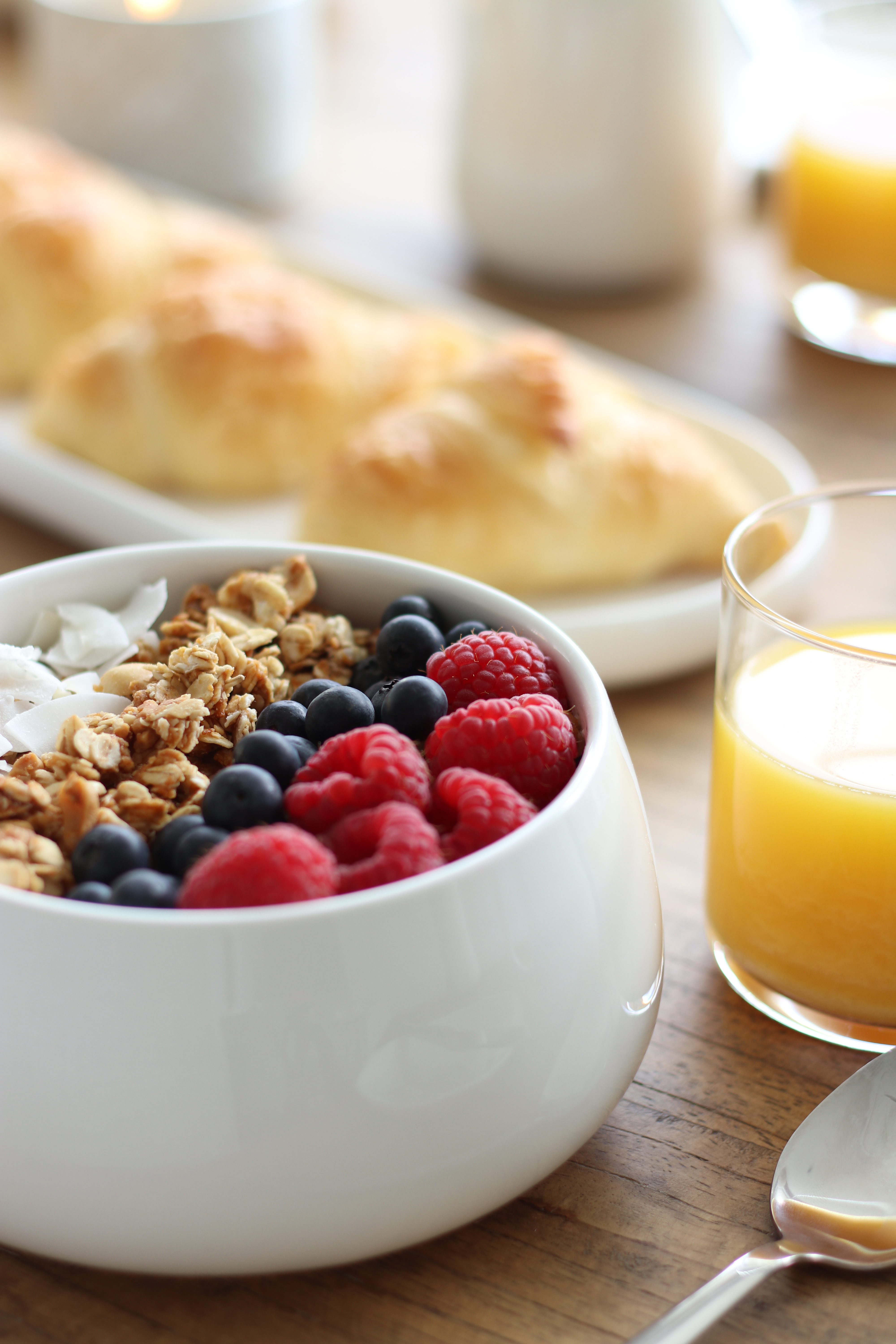 Serve this peanut butter granola with fresh berries, coconut chips and yogurt or milk. It's quick and easy to make and perfect for breakfast during the week.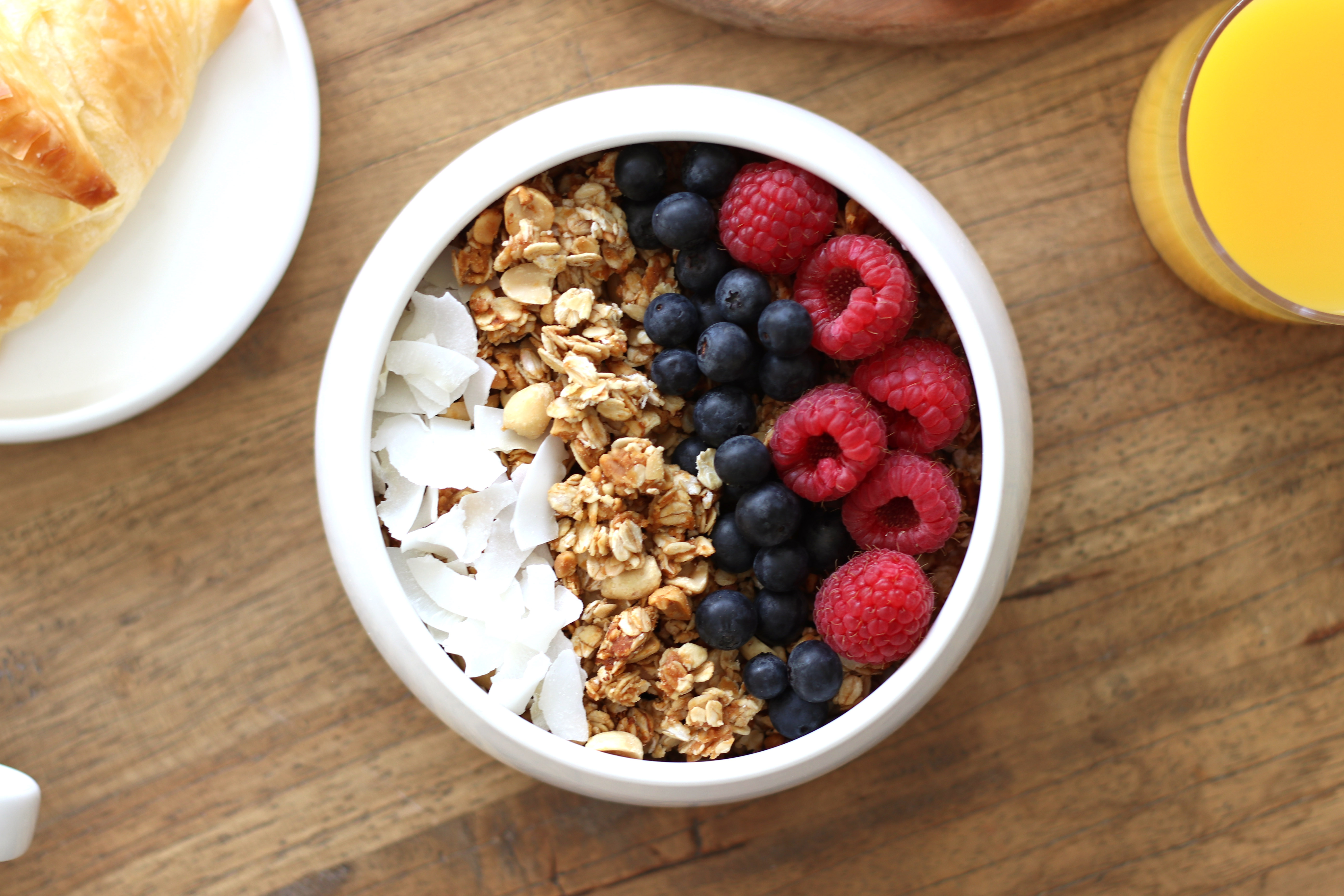 Peanut Butter Granola Recipe
Peanut Butter flavoured Granola
Ingredients
2 Cups Old Fashioned Oats
1 tsp Cinnamon
⅓ Cup Unsalted Peanuts
½ Cup Peanut Butter
⅓ Cup Honey or Maple Syrup
1 tsp Vanilla Essence
Instructions
Combined the oats, cinnamon and peanuts in a mixing bowl.
In a saucepan add the peanut butter, honey or maple syrup, and vanilla and stir over medium heat until melted together.
Mix the dry ingredients with the wet until well combined.
Line a baking sheet and pour the granola out out and press into a single layer.
Bake the granola for 15-20 mins at 150C | 300F or until just starting to get golden brown.
Leave to cool completely before breaking into smaller pieces.
Notes
Substitute peanuts for any other type of nut