This coconut chickpea curry can be whipped up in under 30 minutes, it's packed with flavour and goodness and even like me if you aren't vegan or vegetarian it'll become one of your favourites.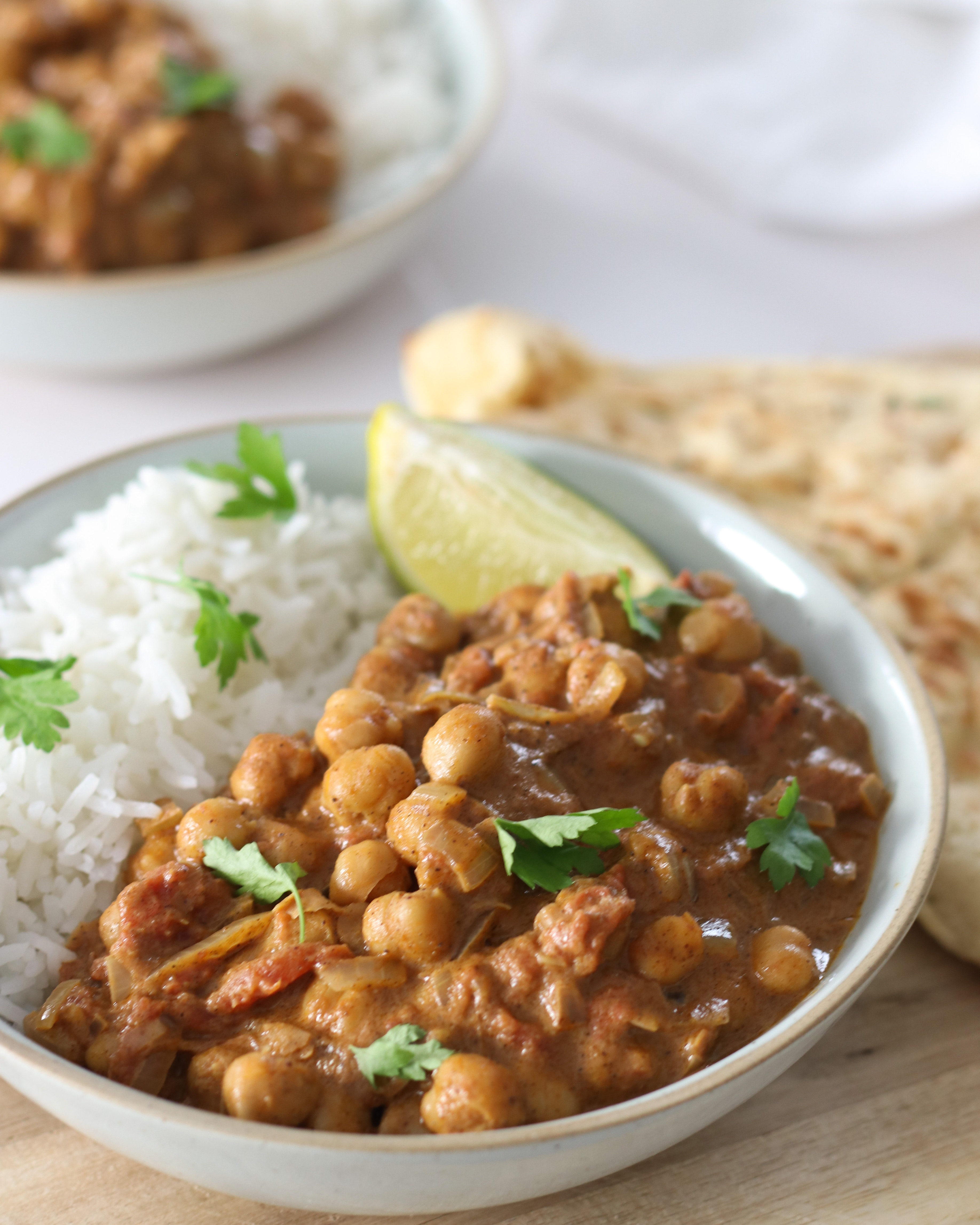 Equipment for this Recipe
Coconut Chickpea Curry Recipe
Ingredients
1 Onion, diced
1 tsp Oil
3 tsp Garam Masala
1 tsp Ground Coriander
1 tsp Curry Powder
½ tsp Cumin
2 Garlic Cloves, crushed
4 Tomatoes, chopped
1 tsp Salt
¼ tsp Pepper
425g / 15oz Canned Chickpeas, drained
Juice of a Lime
1 Cup Coconut Cream
Instructions
Heat the oil over medium heat in a medium sized frypan.
Peel and dice the onion and add to the pan. Cook for about 5 minutes until softened and translucent.
Add the spices and crushed garlic to the pan and cook for about 30 seconds over low heat or until very fragrant.
Add the chopped tomatoes and cook for about 5 minutes over medium heat until it has formed a thick paste. Season with salt and pepper.
Add the chickpeas and coconut cream. Stir until everything is evenly combined and simmer for 10 minutes or until thickened slightly.
Add the lime juice and taste for seasoning, add more salt if needed.
Serve with rice and flat bread.
Notes
Canned tomatoes can be used instead of fresh, you'll need a 400g / 15oz can.
This curry reheats and freezes perfectly.