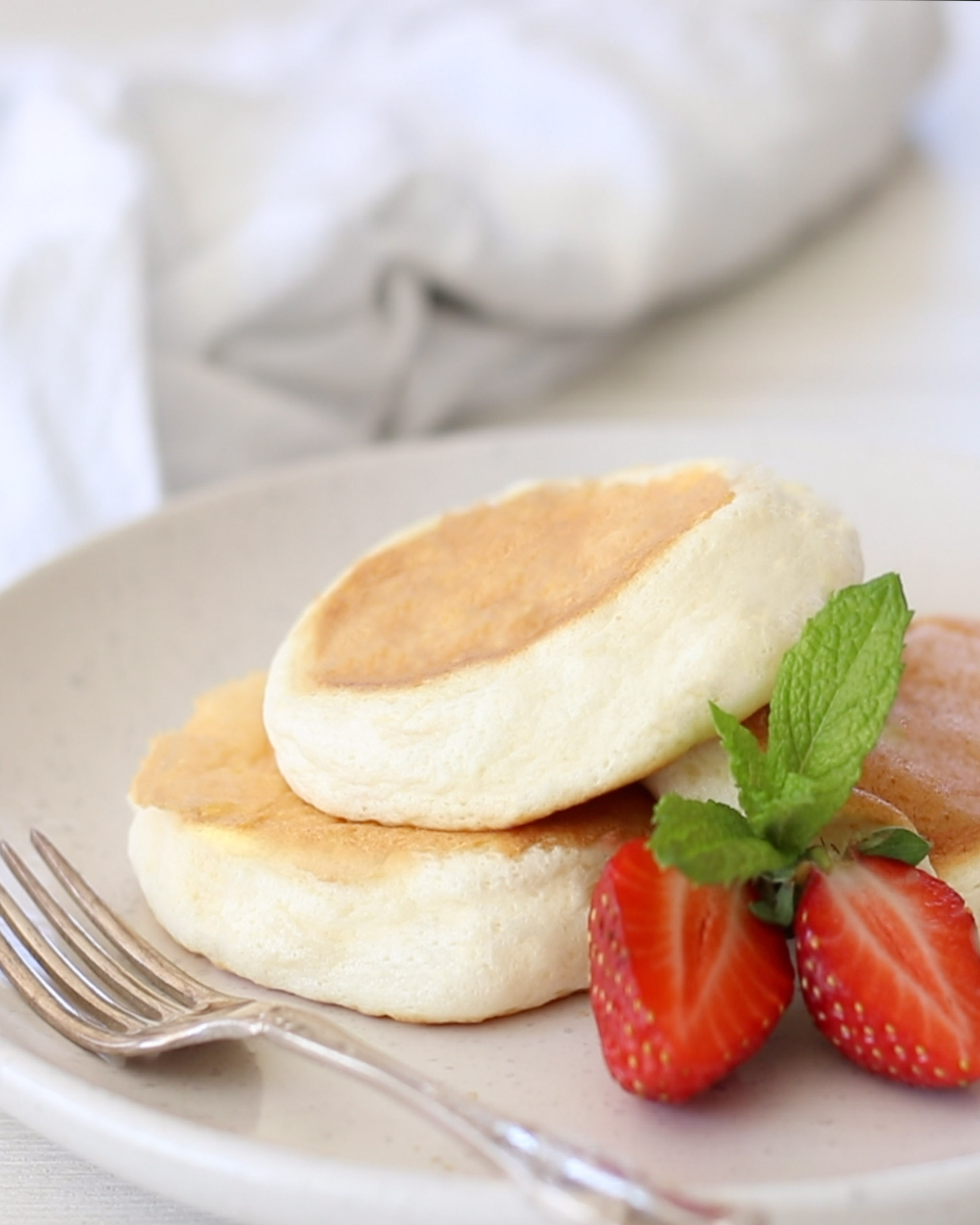 I'm sharing with you how to make these light and fluffy Japanese style Soufflé Pancakes that are perfect for your next brunch.
Soufflé Pancake Recipe
Japanese style Soufflé Pancakes
Ingredients
2 Tbsp / 30g Butter
½ Cup / 125ml Milk
1 Egg Yolk
1 tsp Vanilla Essence
⅔ Cup / 80g Flour
2 tsp Baking Powder
½ tsp Salt
3 Egg Whites
¼ Cup | 50g Sugar
Instructions
In a medium sized mixing bowl combine together the melted butter, milk, egg yolk and vanilla. Add in the flour, baking powder, and salt and whisk together until fully combined.
Add the egg whites to a stand mixer or alternatively use a hand mixer. Beat the egg whites on low to medium speed until they become frothy and opaque.
Add the ¼ Cup of sugar very slowly to the egg whites while the machine is running. Continue to beat the egg whites until stiff peaks form.
Fold the egg whites into the pancake batter gently a third at a time until you are left with a very fluffy mixture.
Heat a frypan over low to medium heat and lightly grease it. Add ½ Cup measurements of pancake batter to the pan and cook for 4-5 minutes on each side, being very careful when flipping.
Serve the pancakes immediately with fresh fruit and maple syrup.