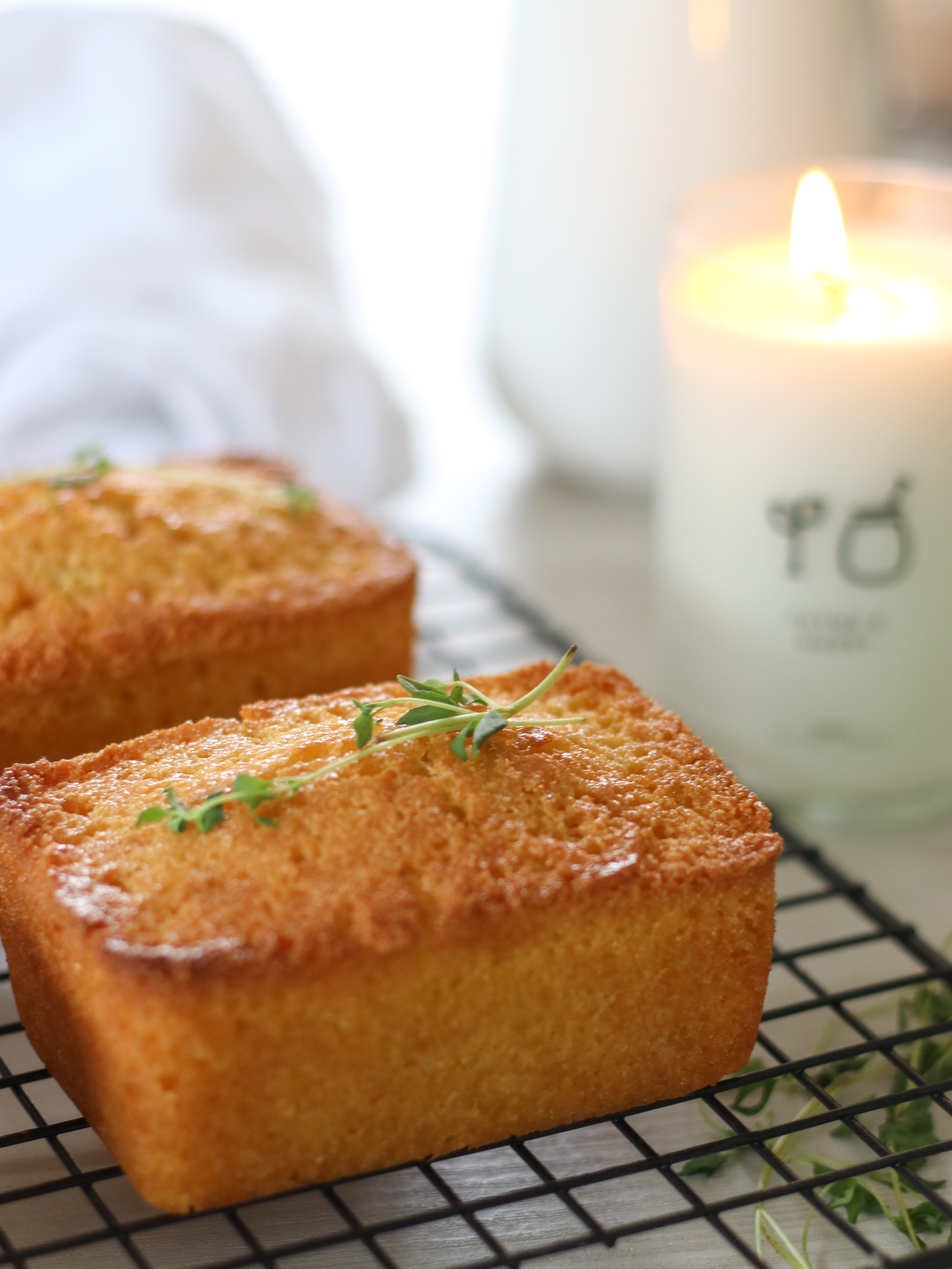 These honey, thyme and lemon mini syrup cakes are sweet, delicate and delicious, best served with a dollop of yoghurt.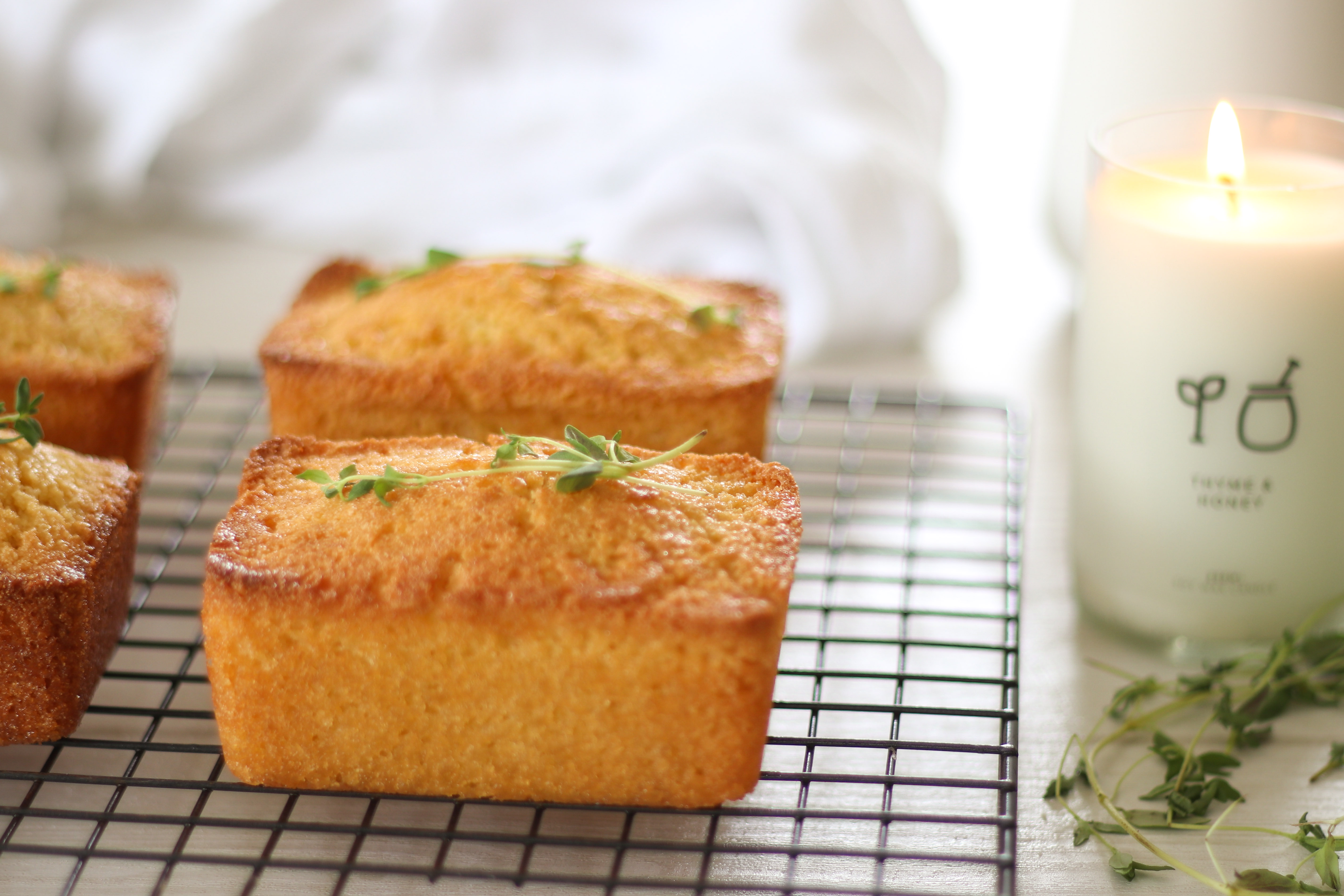 Thyme Honey and Lemon Mini Syrup Cakes Recipe
Thyme Honey and Lemon flavoured Syrup Cakes
Ingredients
2 Sticks | 1 Cup | 225g Butter
½ Cup | 60g Icing Sugar | Powdered Sugar
4 Eggs
1 tsp Vanilla
¼ Cup Honey
1 Cup | 100g Ground Almonds
1 Cup | 185g Semolina
2 tsp Baking Powder
½ tsp Salt
1 tsp Lemon Zest
½ Cup | 100g Granulated Sugar
2 Tbsp Honey
Lemon Peel
3-4 Springs of Thyme
½ Cup | 125ml Water
Instructions
In a mixing bowl cream together the butter and sugar until light and fluffy. Add the eggs in one at a time, beating well in between each addition until they are fully combined. Add in the honey and vanilla and mix until combined.
In a seperate bowl measure out the dry ingredients, the ground almonds, semolina, baking powder, salt and lemon zest. Mix until combined.
Pour the dry ingredients into the bowl with the wet and use a wooden spoon to fold everything together until well combined.
Divide the batter between 6 mini loaf tins and bake in a 180C|350F oven for 20-25 minutes or until golden brown and a skewer inserted into the center comes out clean.
While the cakes are baking add the sugar, honey, lemon, thyme and water into a small saucepan and simmer over low heat for 10 minutes.
Remove the cakes from the oven. Using a skewer, pierce holes through each cake and pour over the syrup. Place the cakes back into the oven for 10 minutes to absorb up all of the syrup.
Cool on a cooling rack before serving with a dollop of yoghurt.