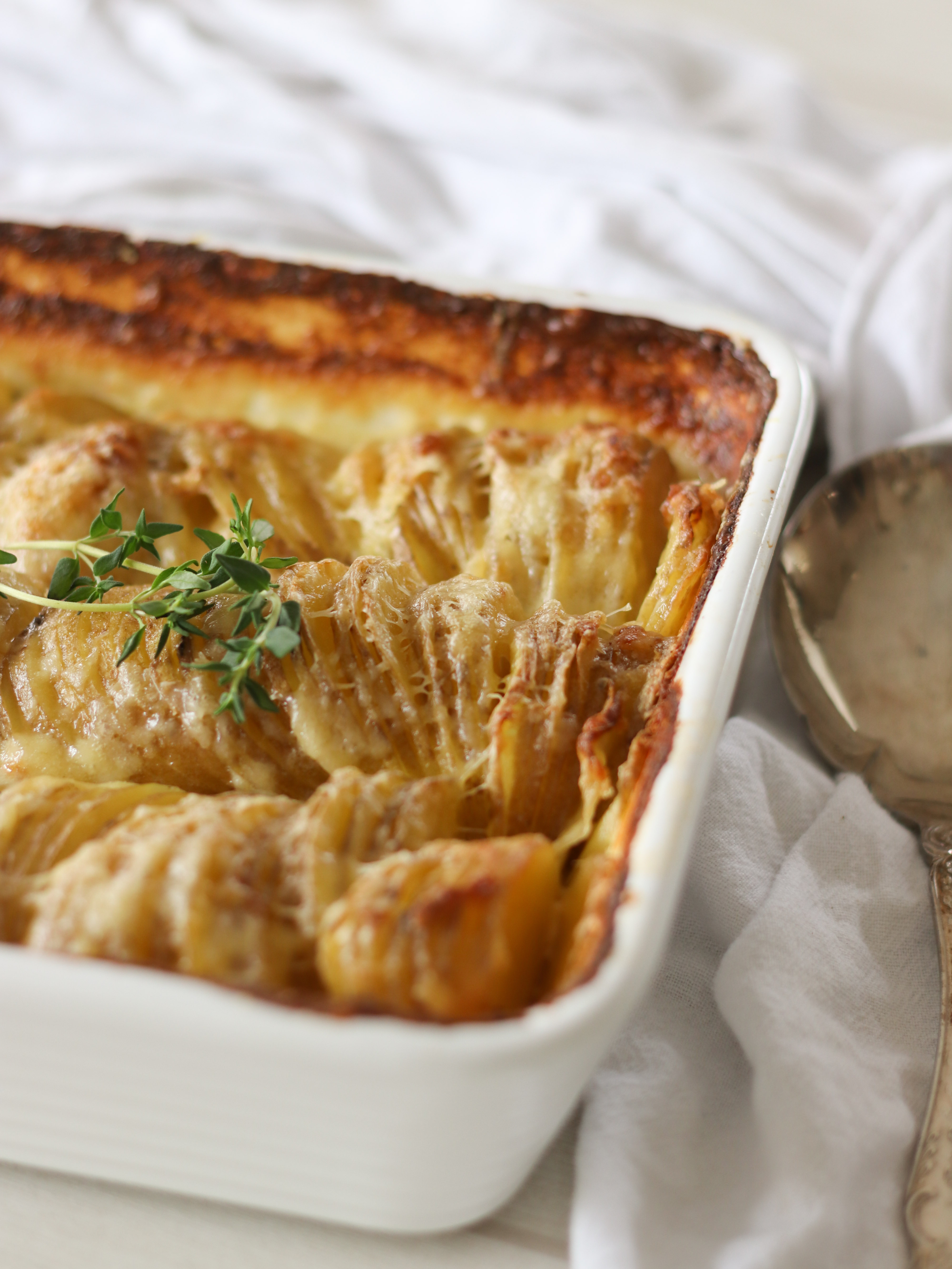 Potato Gratin is the perfect side dish and ultimate comfort food. It's great for a crowd, easily made ahead of time and straight into the oven from the fridge.
Potato Bake
A creamy baked potato dish
Ingredients
1.5kg | 3lb Starchy Potatoes
¾ Cup | 190ml Milk
½ Cup | 125ml Cream
¼ tsp Nutmeg
2 tsp Salt
1 tsp Pepper
6 Cloves Garlic
Fresh Thyme
3oz | 100g Gruyere Cheese
Instructions
Place the milk, cream, salt, pepper, peeled garlic cloves, thyme and nutmeg in a small saucepan and simmer over low heat for 10 minutes.
Wash and drain the potatoes. Use a mandolin or knife to slice the potatoes about ½ cm or ¼ inch thick. Fan out each sliced potato into a 20 by 30 or 9 by 13 baking dish.
Remove the garlic and thyme from the infused milk and cream and pour over the top of the potatoes. Bake uncovered in a 200C|400F oven for 45 minutes. Remove the dish from the oven and grate over the cheese. Bake again for 15-20 minutes or until the cheese is golden brown.
Notes
The sauce ingredients can just be mixed together, just make sure to crush or finely dice the garlic.
Make this dish ahead of time and place it into the oven straight from the fridge.
The gruyere cheese can be substituted for cheddar cheese.