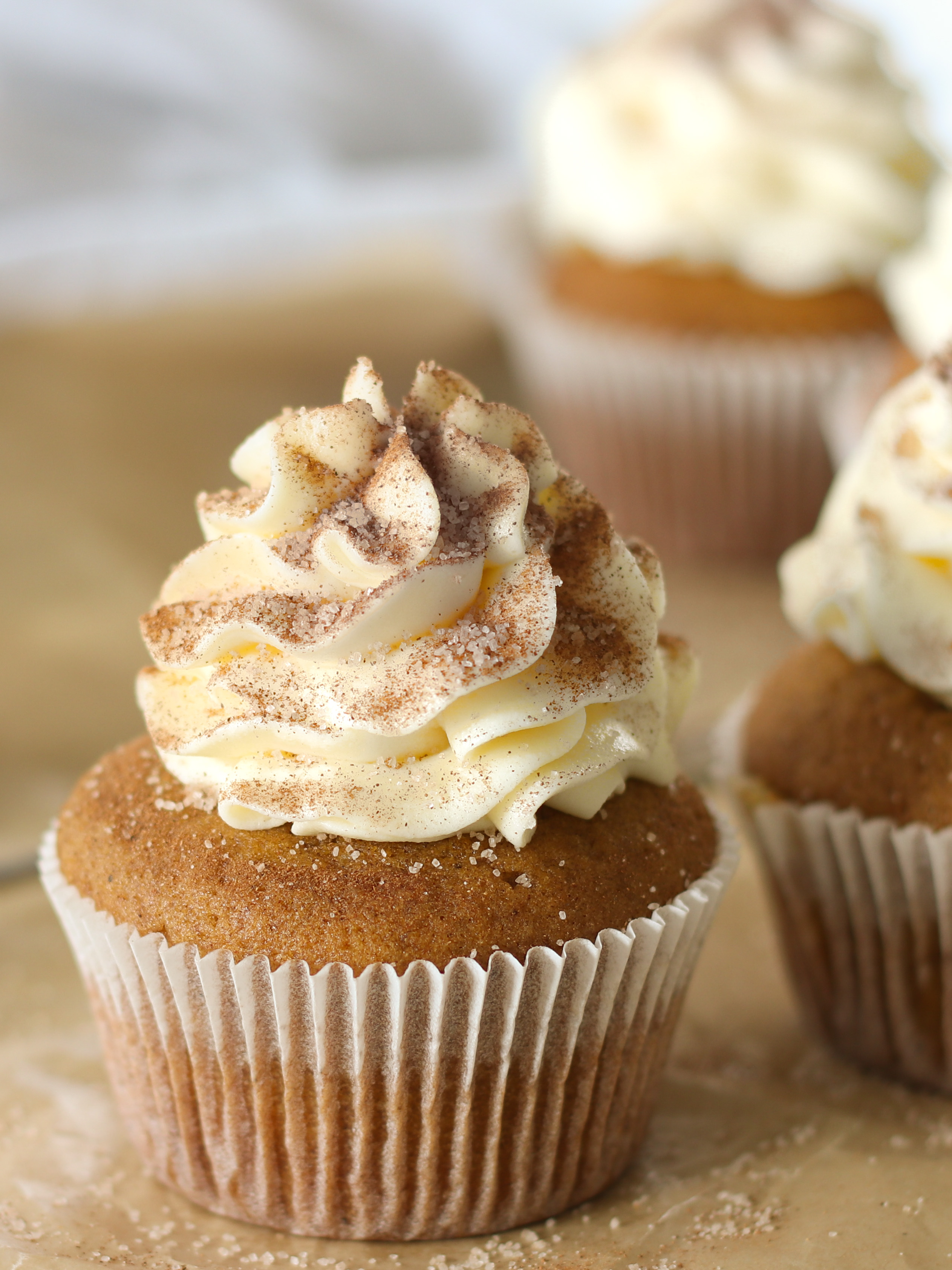 These Spiced Pumpkin Cupcakes topped with tangy Cream Cheese Frosting are quickly becoming my favourite cupcake recipe.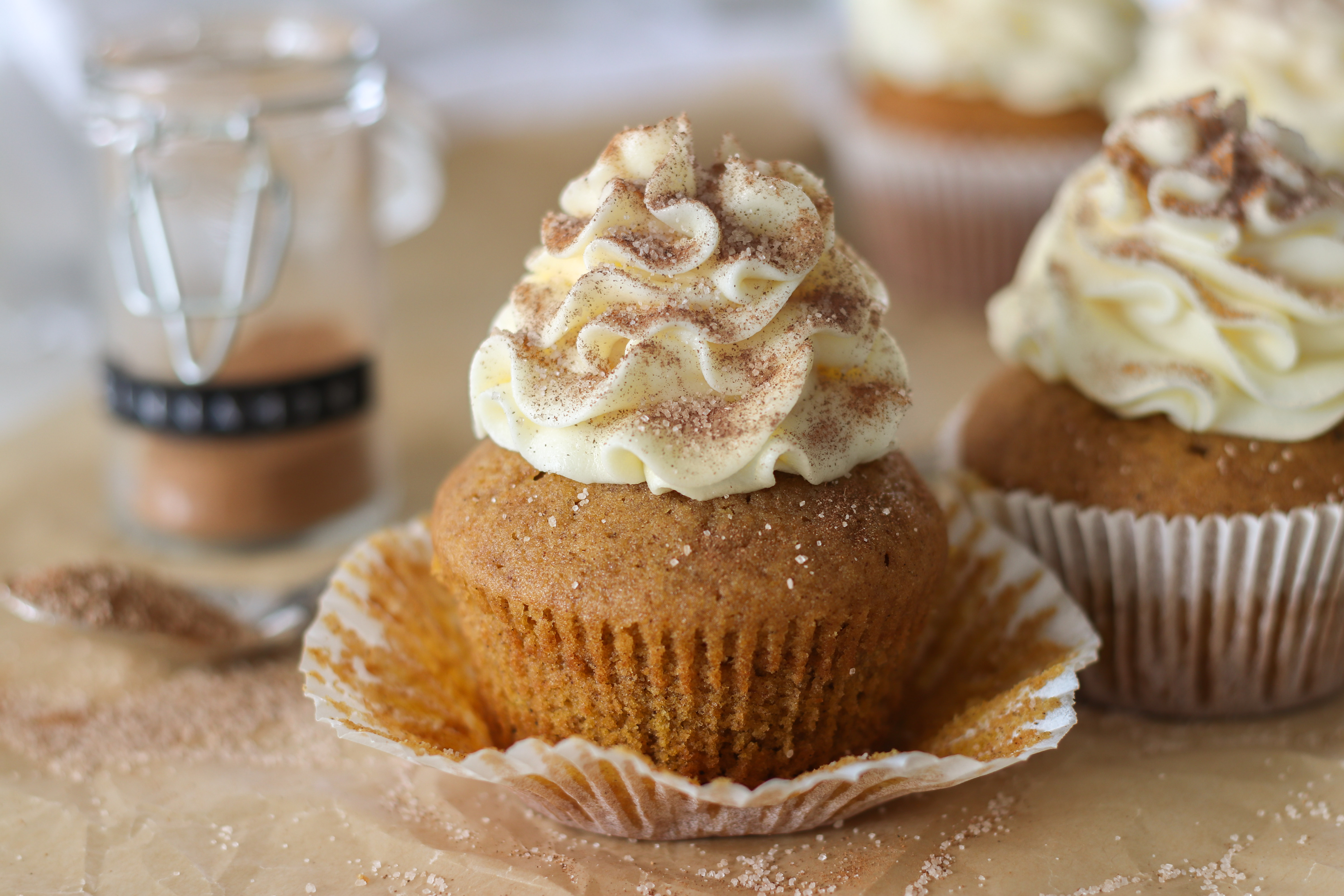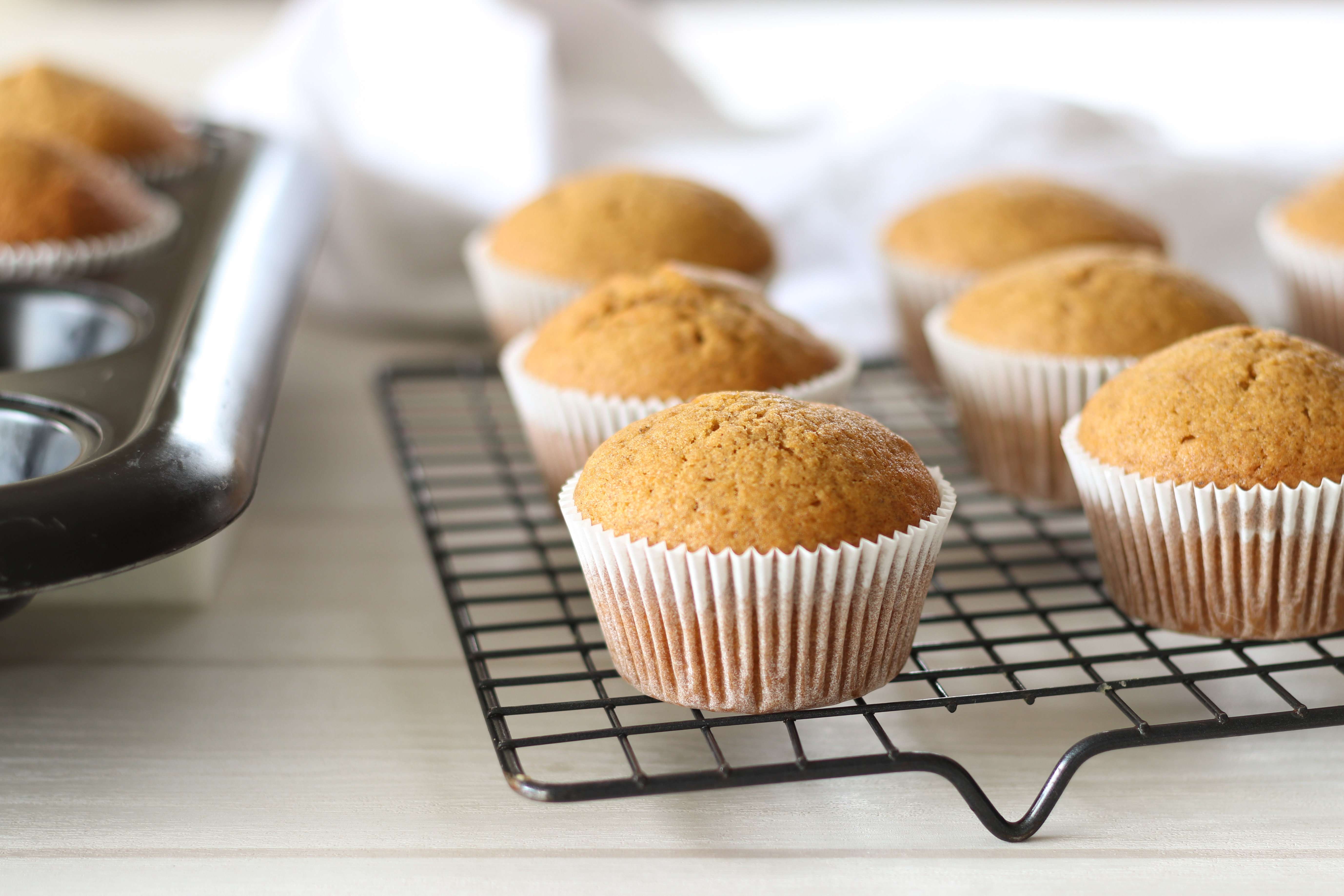 Shop this Recipe
Spiced Pumpkin Cupcakes Recipe
Spiced Pumpkin flavoured Cupcakes topped with tangy Cream Cheese Frosting
Ingredients
1½ Cups | 190g Flour
1 tsp Baking Powder
½ tsp Baking Soda
1 tsp Cinnamon
½ tsp Ginger
½ tsp Nutmeg
¼ tsp Ground Cloves
½ tsp Salt
1 Cup | 250g Pumpkin Puree
2 Eggs
1 Cup | 200g Brown Sugar
⅔ Cup | 170ml Oil
½ tsp Vanilla Essence
½ Cup | 1 Stick | 113g Butter
1 Cup | 225g | 8oz Cream Cheese
3 Cups | 375g Icing Sugar | Powdered Sugar
Instructions
In a mixing bowl measure out and sift the flour, baking powder, bakings soda, spices and salt. Mix everything together with a wooden spoon until combined.
In a smaller mixing bowl add the pumpkin, eggs, brown sugar, oil and vanilla. Mix these ingredients together with a whisk until well combined.
Pour the wet ingredients into the bowl with the dry ingredients and fold the batter together with a wooden spoon until you can no longer see any dry flour.
Line a 12 cup cupcake tin with paper liners and fill each ⅔ of the way full. Bake the cupcakes in a 180C|375F oven for 15 minutes or until the cupcakes spring back when lightly pressed. Cool completely before decorating.
To make the cream cheese frosting add the butter to a stand mixer or large mixing bowl and beat on high speed for 3-4 minutes until the butter is pale and almost doubled in volume. Add the softened cream cheese and mix for a minute until combined. Add the sugar in thirds, waiting until it is incorporated until adding the next lot, scraping down the bowl in between each addition.
Pipe your cupcakes using a piping bag and your favourite piping tip and optionally top the cupcakes with cinnamon sugar.
Notes
Place your cream cheese frosting in the fridge for 20 minutes before piping for a firmer and more pipe able consistency.