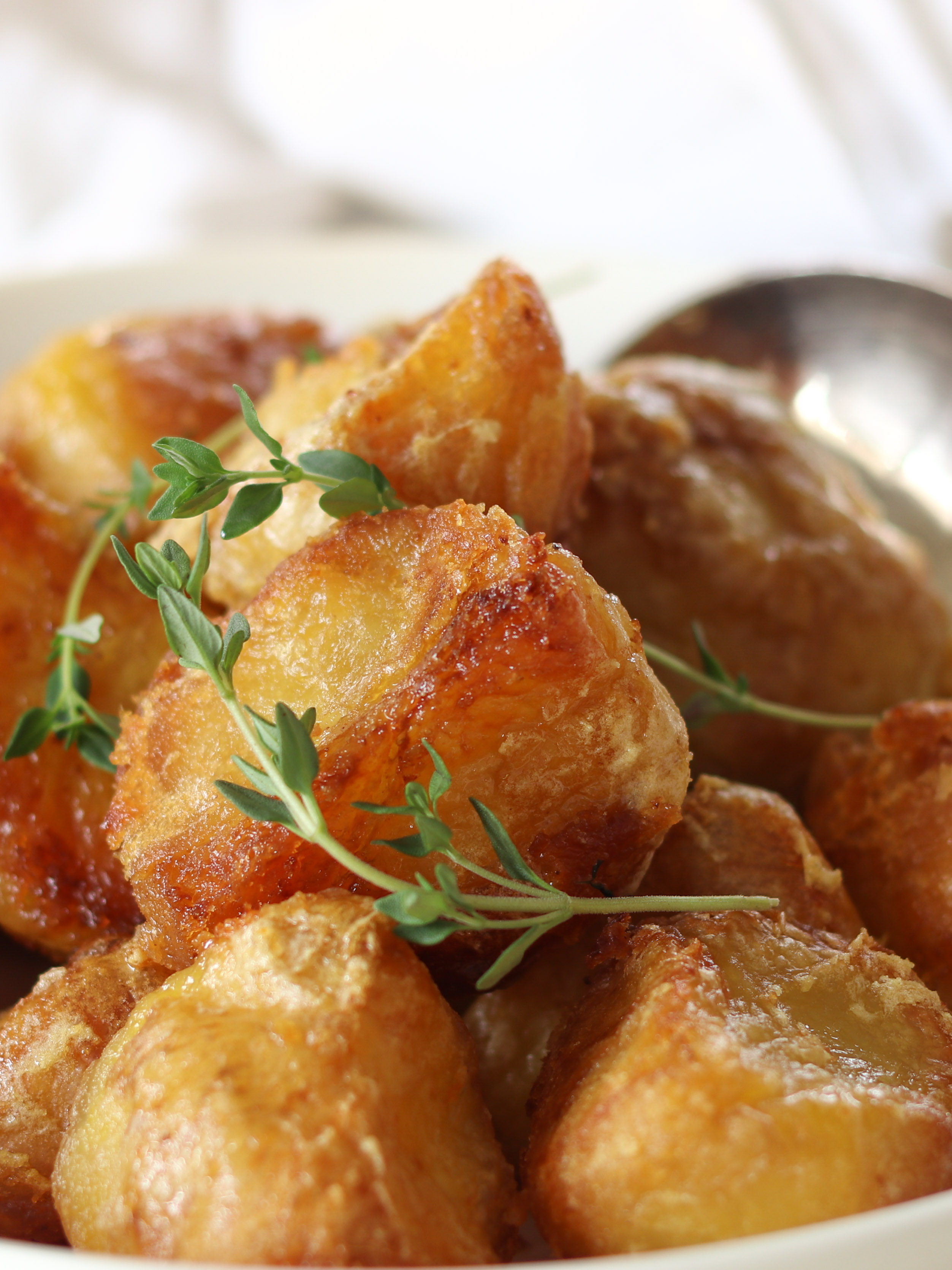 These roasted potatoes are perfectly crispy, crunchy and full of flavour. They're so simple + easy and make the best side dish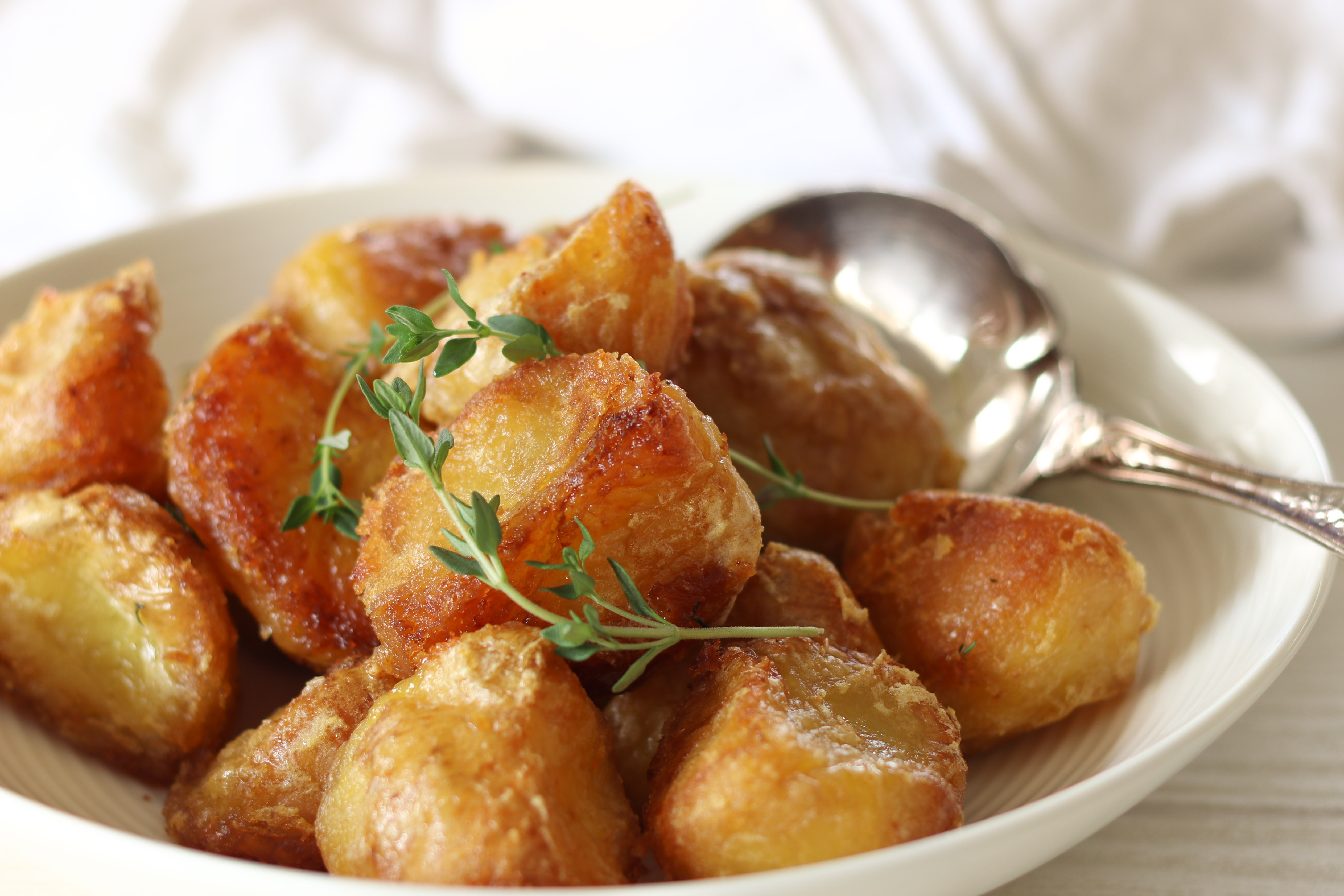 Roast Potatoes Recipe
Crispy and crunchy roasted potatoes
Ingredients
6 Medium Starchy Potatoes
1 Tbsp Oil
2 Tbsp Butter
½ tsp Salt
3 Garlic Cloves
2-3 Sprigs of Thyme
Instructions
Wash, peel and cut the potatoes in half. Fill a large saucepan with cold water and add the potatoes. Boil for 10 minutes until the outside of the potatoes become soft.
Add the oil and butter to a baking dish and place in the oven to melt and heat.
Drain the potatoes in a colander and leave to dry for a few minutes. Shake the colander to rough up all edges of the potatoes.
Add the potatoes to the baking dish with the oil and butter. Season with salt, add the whole garlic cloves and thyme. Use a spoon to coat everything together.
Roast the potatoes in a 200C|400F oven for 1 hour and 10 minutes, tossing the potatoes around half way through the cook time.