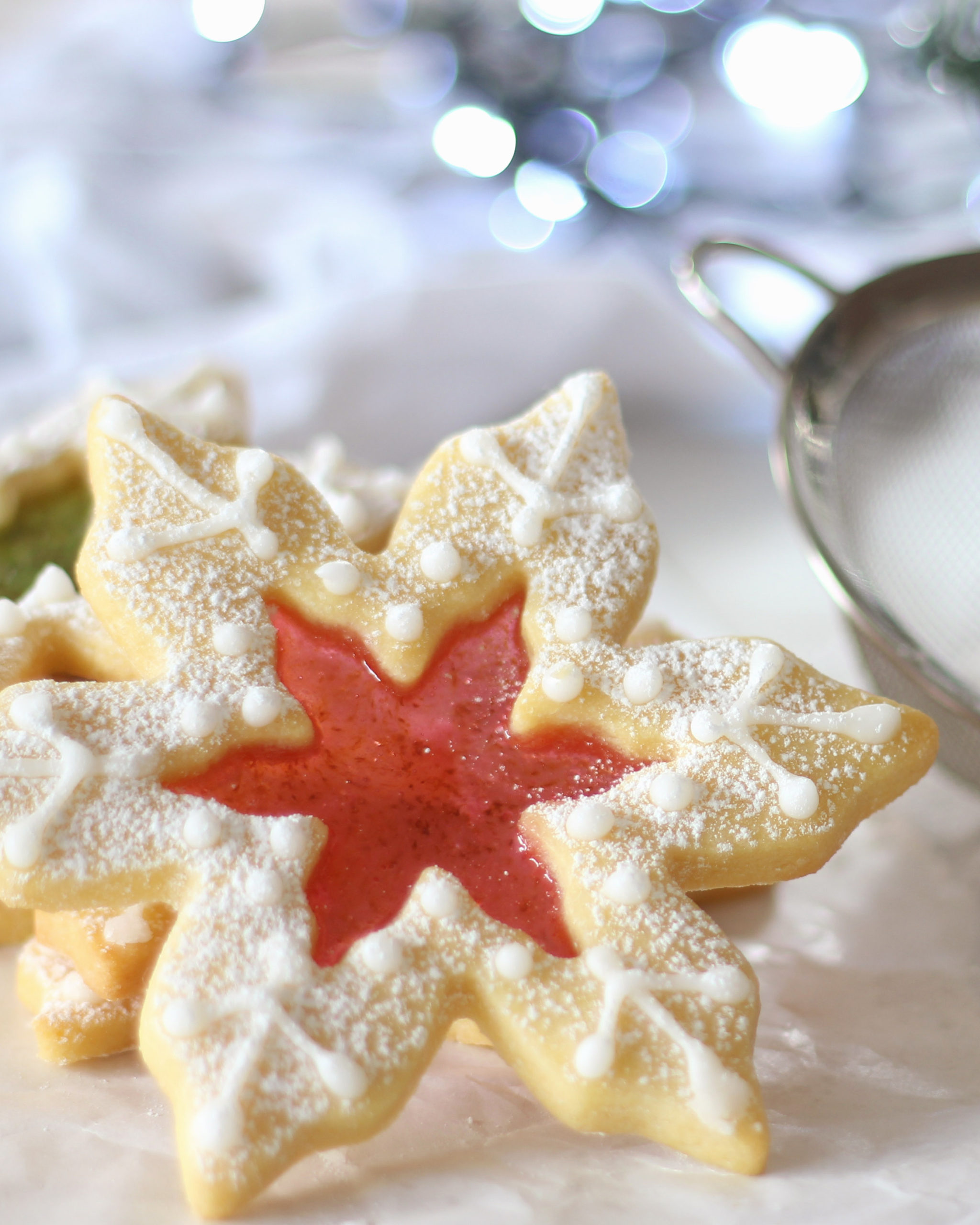 I'm sharing with you how to make these Stained Glass Snowflake Christmas Cookies for a sweet treat, to uses as edible DIY gifts, or even as DIY Christmas Decorations.
Stained Glass Christmas Cookies Recipe
Ingredients
2 Sticks | 1 Cup | 225g Butter
1 Cup | 125g Sugar
1 Egg
1 tsp Vanilla
3 Cups | 375g Flour
½ tsp Baking Powder
¼ tsp Salt
20-30 Hard Candies
2 Cups | 250g Icing Sugar | Powdered Sugar
1-2 tsp Milk
Instructions
Cream the butter and sugar together until light and pale.
Crack in the egg and add the vanilla and mix until well combined.
In a clean bowl sieve the flour, baking powder, and salt.
Add the dry ingredients to the wet half at a time, mixing well between each addition.
Divide the cookie dough in two and wrap with plastic wrap or grease proof paper and place in the fridge to rest for at least a few hours.
Roll the dough out to 1 cm thick or ⅓ of an inch.
Cut the cookies out with the cookie cutters and place on a cookie sheet.
Break the candies up with a hard object like a rolling pin and place about a teaspoons worth in the middle of each cookie.
Place the cookies into a 180C | 350F oven for about 6-8 minutes or until they just start to brown on the edges.
Leave the cookies to cool completely before icing.