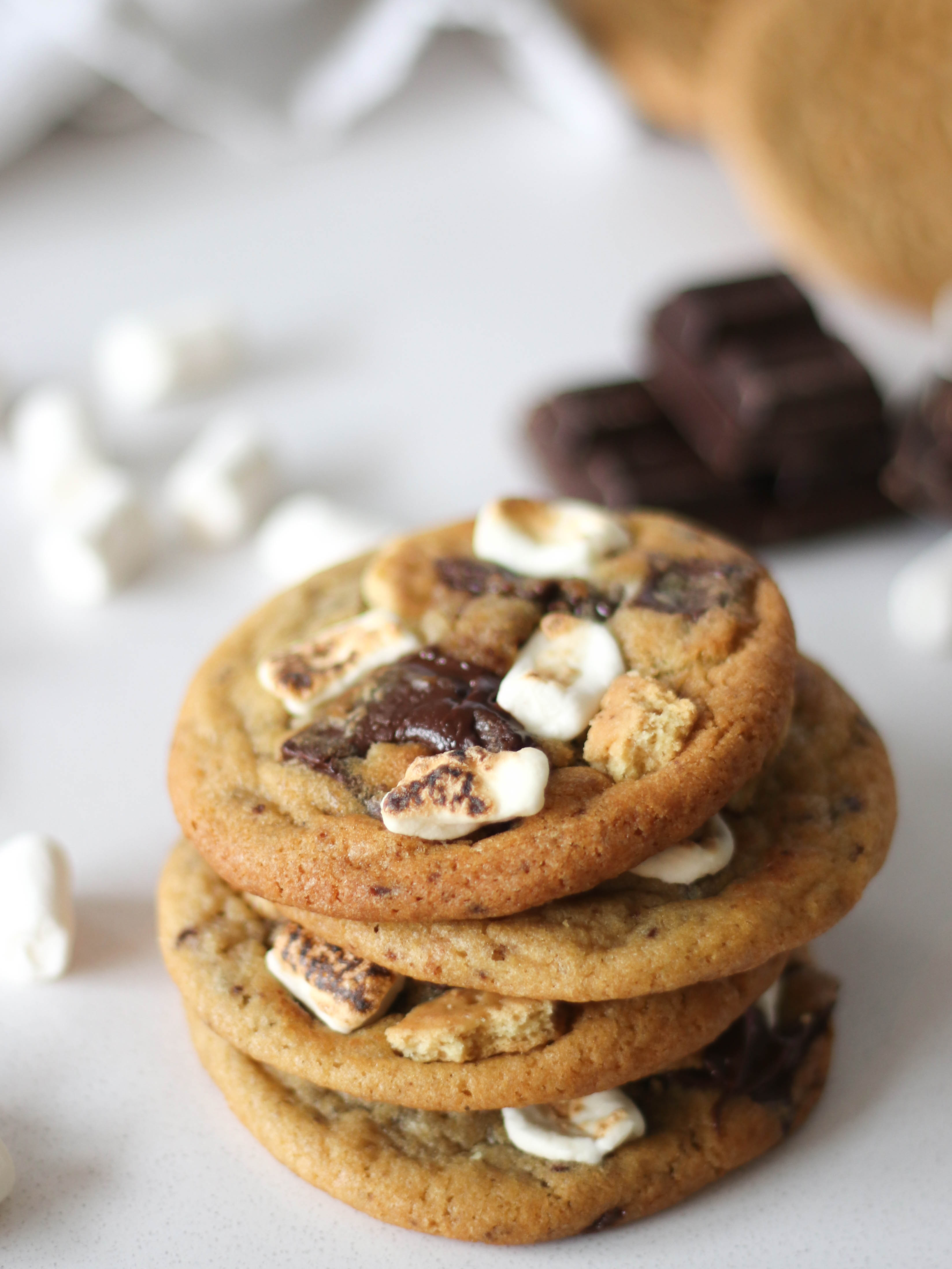 These S'mores Cookies are just like regular chocolate chip cookies but with toasted melted marshmallow and a crispy biscuit pieces – incredibly irresistible straight out of the oven.
Equipment for this Recipe
S'mores Cookies
Ingredients
113g / ½ Cup / 1 Stick Butter
130g / ⅔ Cup Brown Sugar
65g / ⅓ Cup White Sugar
1 Egg
1 tsp Vanilla
200g / 1⅔ Cup Flour
1 tsp Baking Soda
½ tsp Salt
½ Cup Mini Marshmallows
125g / 4oz Dark Chocolate
½ Cup Graham Crackers / Digestive Biscuits
Instructions
Cream together the butter and sugars using a hand mixer or a stand mixer.
Add the egg and vanilla to the creamed butter and sugars and mix to combine. Scrape down the sides of the bowl to make sure everything is evenly combined.
Add the flour, baking soda, and salt to the bowl and mix until just combined.
Add the marshmallows, chopped chocolate, and biscuits to the bowl and fold through.
Measure out 2 Tbsp of dough and place on a lined baking tray, make sure to give the cookies room to spread.
Bake the cookies in a 180C / 350F oven for 9-11 minutes or until the edges are starting to brown. Remove the cookies and leave on the baking sheet for a few minutes before transferring to a wire rack to cool completely.