I'm sharing with you how to make perfect soft and fluffy banana bread. It's one of my go too's when I have a few bananas that are looking a little brown sitting in my kitchen. Enjoy it fresh or it's perfect toasted with a little butter for breakfast in the morning.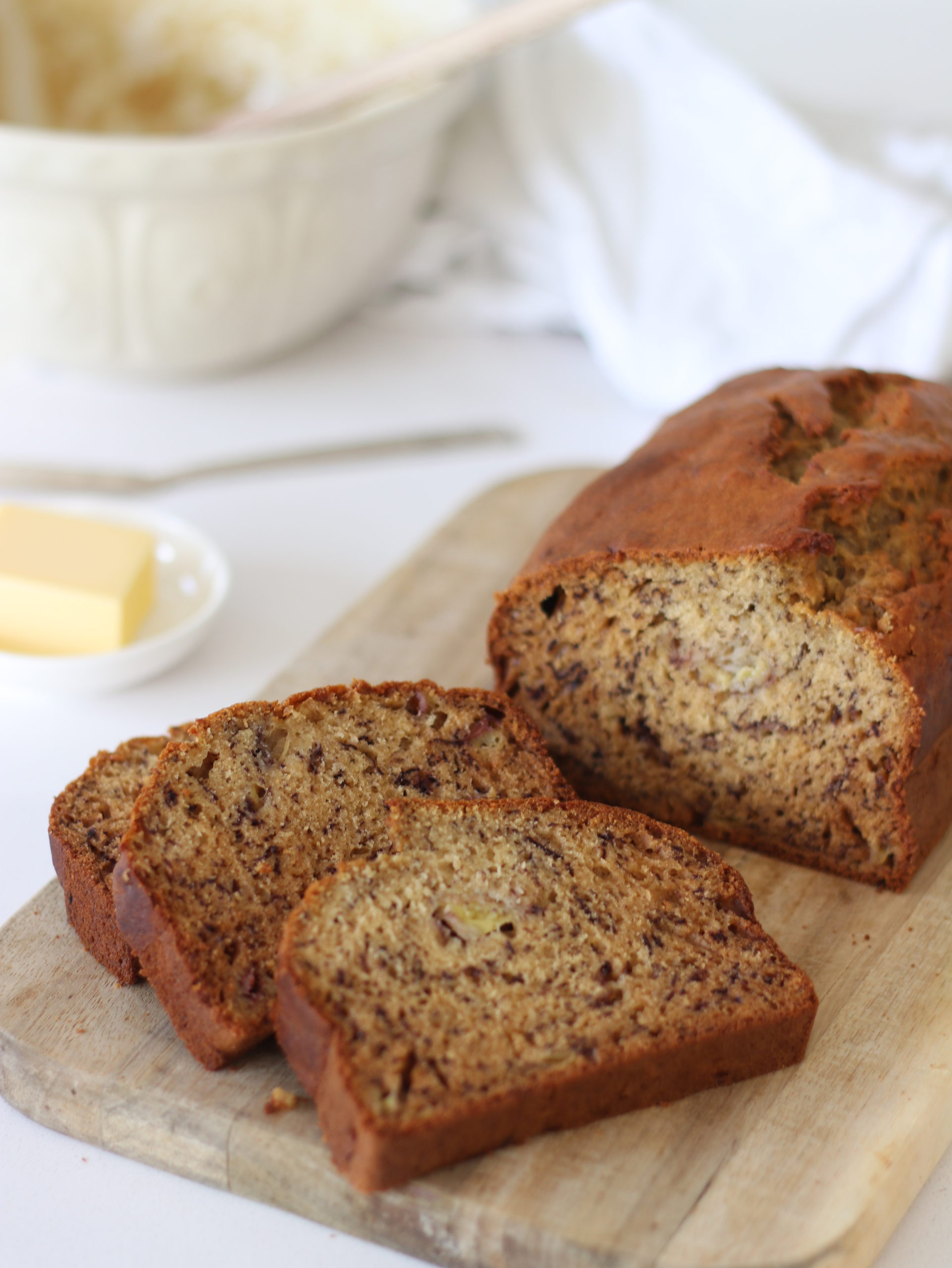 Equipment for this Recipe
Banana Bread Recipe
Ingredients
2 Cups / 250g Flour
1 tsp Baking Soda
½ tsp Salt
3-4 Over Ripe Bananas
2 Eggs
½ Cup / 100g Brown Sugar
1 tsp Vanilla Essence
⅓ Cup / 80ml Oil
Instructions
In a medium sized bowl mix together the flour, baking soda and salt.
In a smaller bowl mash the bananas. You can keep them chunkier or mash them until completely smooth depending on your preferences.
Add the eggs, sugar, vanilla, and oil to the bowl with the mashed bananas and mix until well combined.
Pour the wet ingredients into the bowl with the dry ingredients and fold the batter together until combined.
Pour the banana bread batter into a lined and greased loaf tin and bake in a 180C / 350F oven for 50-60 minutes or until a skewer inserted into the centre comes out clean.
Leave to cool in the loaf pan for 10 minutes before transferring to a wire rack to cool completely.
Notes
Add ½ a cup of dark chocolate chips for a banana and chocolate loaf.
Keep the banana bread in an airtight container, it will stay fresh for 2-3 days.