You don't need any special equipment to make this creamy Strawberry Ice Cream. All you need is three ingredients and a freezer.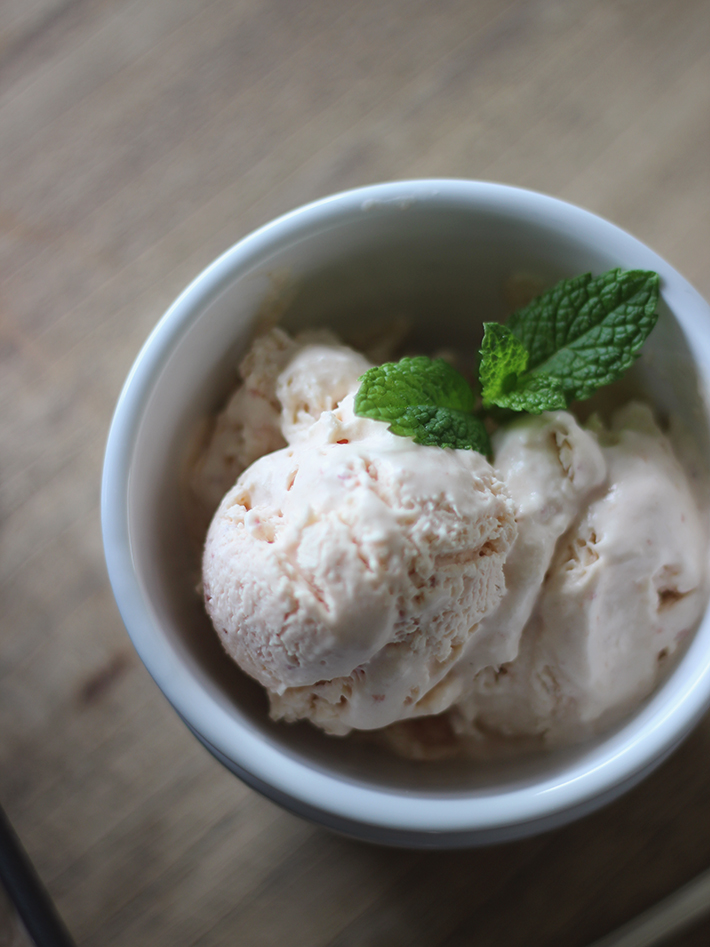 No Churn Strawberry Ice Cream Recipe
No ice cream machine is needed to make this delicious Strawberry Ice Cream
Ingredients
500g | 1 lb Frozen Strawberries
1 Can Sweetened Condensed Milk
500ml | 2 Cups Cream
Instructions
Let the frozen strawberries sit at room temperature for about 10 minutes to soften. Place the strawberries into a blender and blend for 15-20 seconds until the strawberries have turned into a puree.
Pour the strawberry puree into a medium sized bowl and pour over the sweetened condensed milk. Fold the ingredients together with a wooden spoon or spatula until they are well combined.
In a clean bowl whip the cream with a whisk or hand mixer until stiff peaks form.
Add a third of the cream to the strawberries and condensed milk and fold together before adding the remaining cream.
Pour the ice cream into a container with a lid and place into the freezer to set for 6 hours to overnight.
To serve the ice cream remove it from the freezer and allow to soften before scooping.
Notes
Make sure all of the ingredients are cold as this results in the ice cream having a much smoother and softer texture.
The base recipe of 1 can of sweetened condensed milk and 2 cups of cream can be used to make almost any flavour of ice cream.