Mayonnaise is something you can easily make yourself by hand, it's great on sandwiches, salads, and as a base to a verity of different sauces.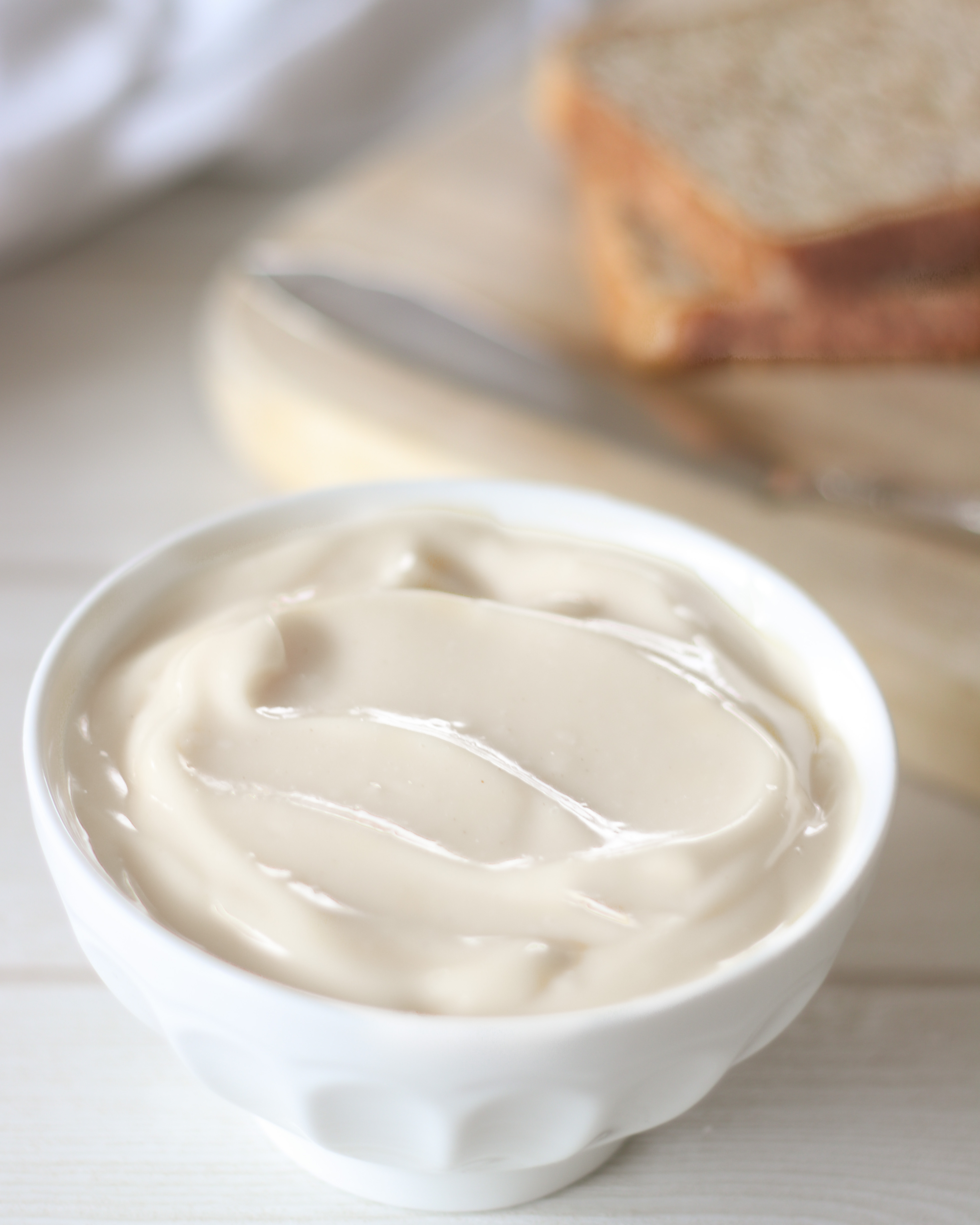 Equipment for this Recipe
Mayonnaise Recipe
Emulsion of egg yolks and oil to make a creamy sauce
Ingredients
1 Egg Yolk
1 Tbsp Dijon Mustard
1 tsp White Vinegar
1 Cup / 250ml Neutral Oil (canola, vegetable, grapeseed)
1 Tbsp Lemon Juice
1 tsp Salt
Instructions
Whisk together the egg yolk, dijon mustard, and vinegar in a mixing bowl until combined.
Slowly stream in the oil while continuing to whisk. The sauce will begin to thicken and pale in colour.
Add the lemon juice and salt and whisk to combine.
Notes
Keep the mayonnaise in an airtight container in the fridge for up to 2 weeks.
Add garlic to make aioli and capers + pickles to make tartar sauce.