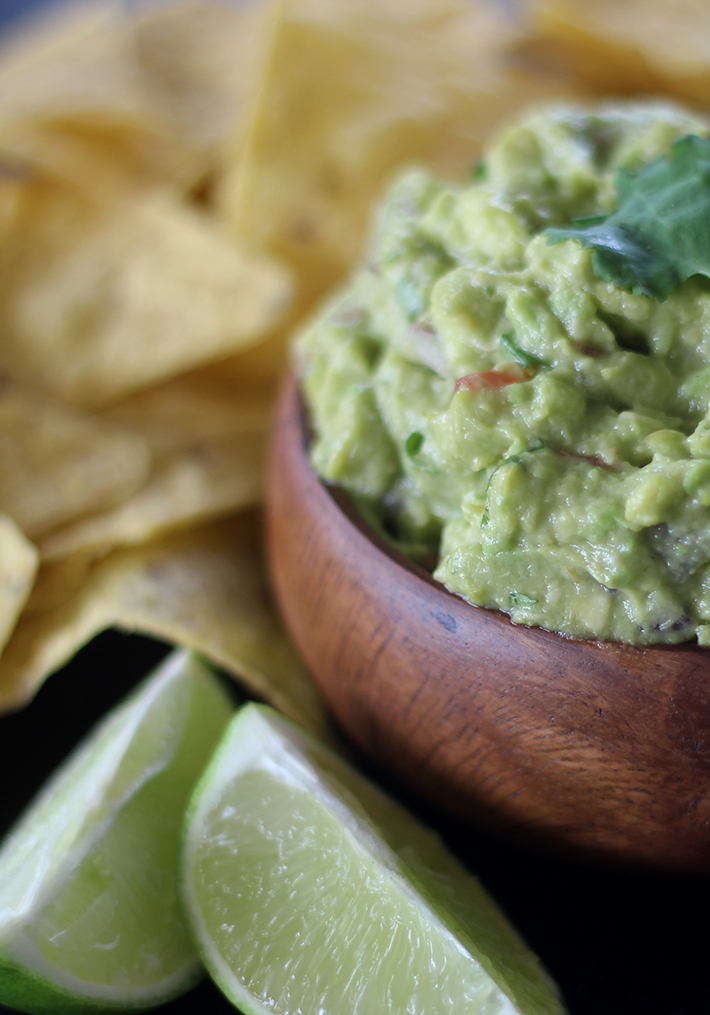 I'm sharing with you how to make the most perfect Guacamole! Perfect with tortilla chips or as a side to many dishes.
Guacamole
Perfect Guacamole
Ingredients
2 Avocados
Juice of ½ Lime
Salt + Pepper
¼ Red Onion
½ Tomato
1 Tablespoons Coriander / Cilantro
Instructions
Cut the avocados in half and remove the stone by either striking it with a knife or with a spoon. Scoop the flesh of the avocado out and place into a mixing bowl.
Roll the lime on a chopping board to loosen the juices and slice in half. Squeeze the juice into the bowl. Season well with salt and pepper and begin to mash the avocados with a potato masher or fork.
Dice a ¼ of a red onion and ½ of a tomato finely and add to the bowl with the mashed avocado.
Run a sharp knife through the coriander and add to the bowl. Use a spoon to mix the guacamole together until it is evenly combined.
Serve in a bowl with tortilla chips.