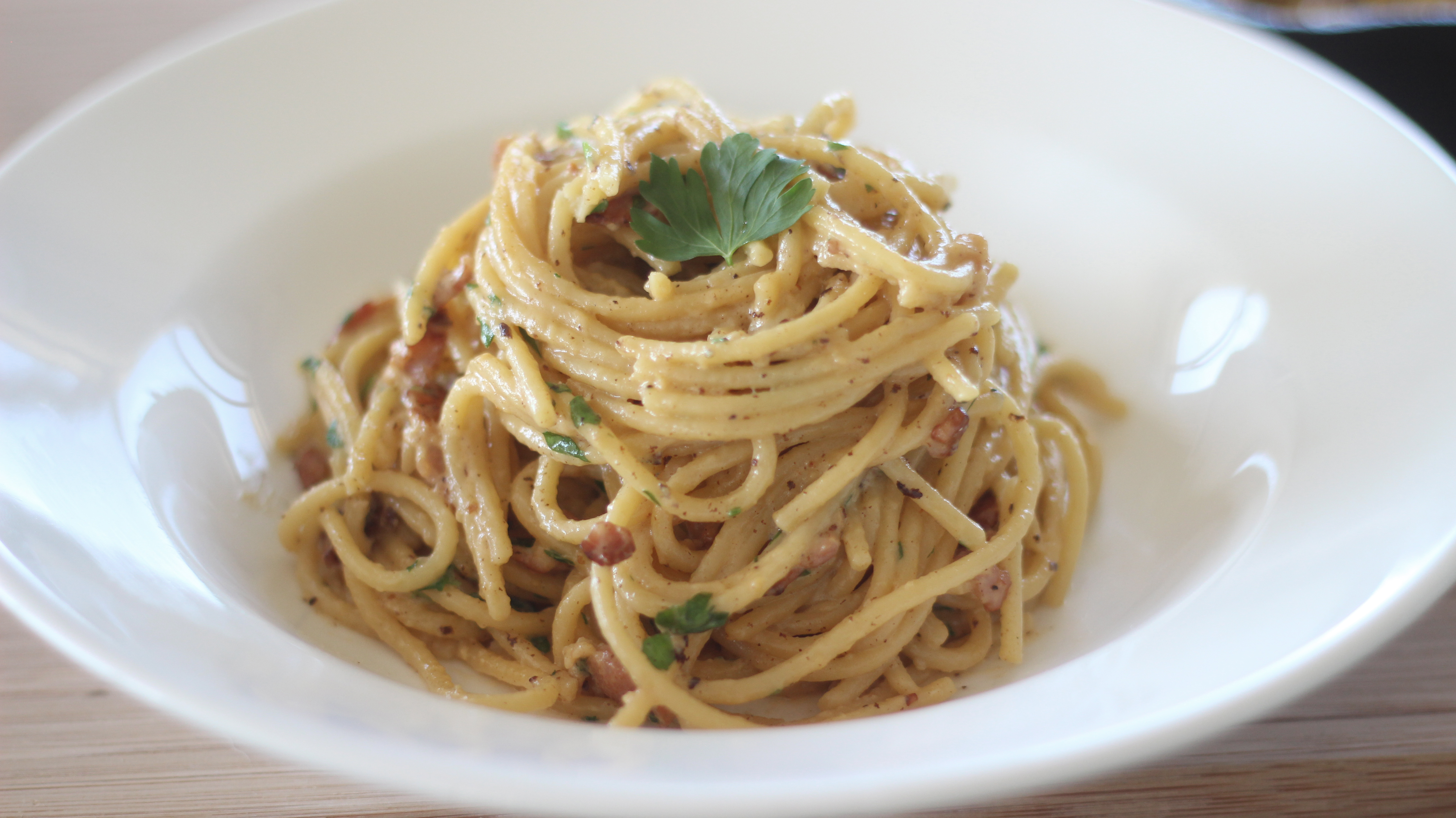 I'm sharing with you a recipe to make my favourite pasta dish Spaghetti Carbonara. It's a quick and easy pasta recipe to make that is perfect for weeknight meals. It uses only a few good quality ingredients that work perfect together.
Carbonara Recipe
Ingredients
4 Rashes of Bacon
1 Egg
1 Egg Yolk
⅓ Cup Grated Parmesan Cheese
Cracked Black Pepper
10oz | 300g Spaghetti
1 Tablespoon Cream
1 Tablespoon Chopped Italian Parsley
Instructions
Cut the bacon into thin slices.
Place a heavy bottomed pan like a cast iron skillet onto medium heat with a splash of olive oil. Cook the bacon over medium heat until browned and crispy.
Using a fork mix together the egg, egg yolk, parmesan cheese and black pepper until well combined.
Cook the pasta in boiling water until al dente. Before draining the pasta reserve a cup of the cooking water.
Turn the heat off the bacon and add the pasta along with half of the cooking water. Toss together and pour in the sauce. Toss well until the sauce has thickened and coats the pasta. Lastly pour in a small amount of cream and add the chopped parsley.
Serve in a bowl.