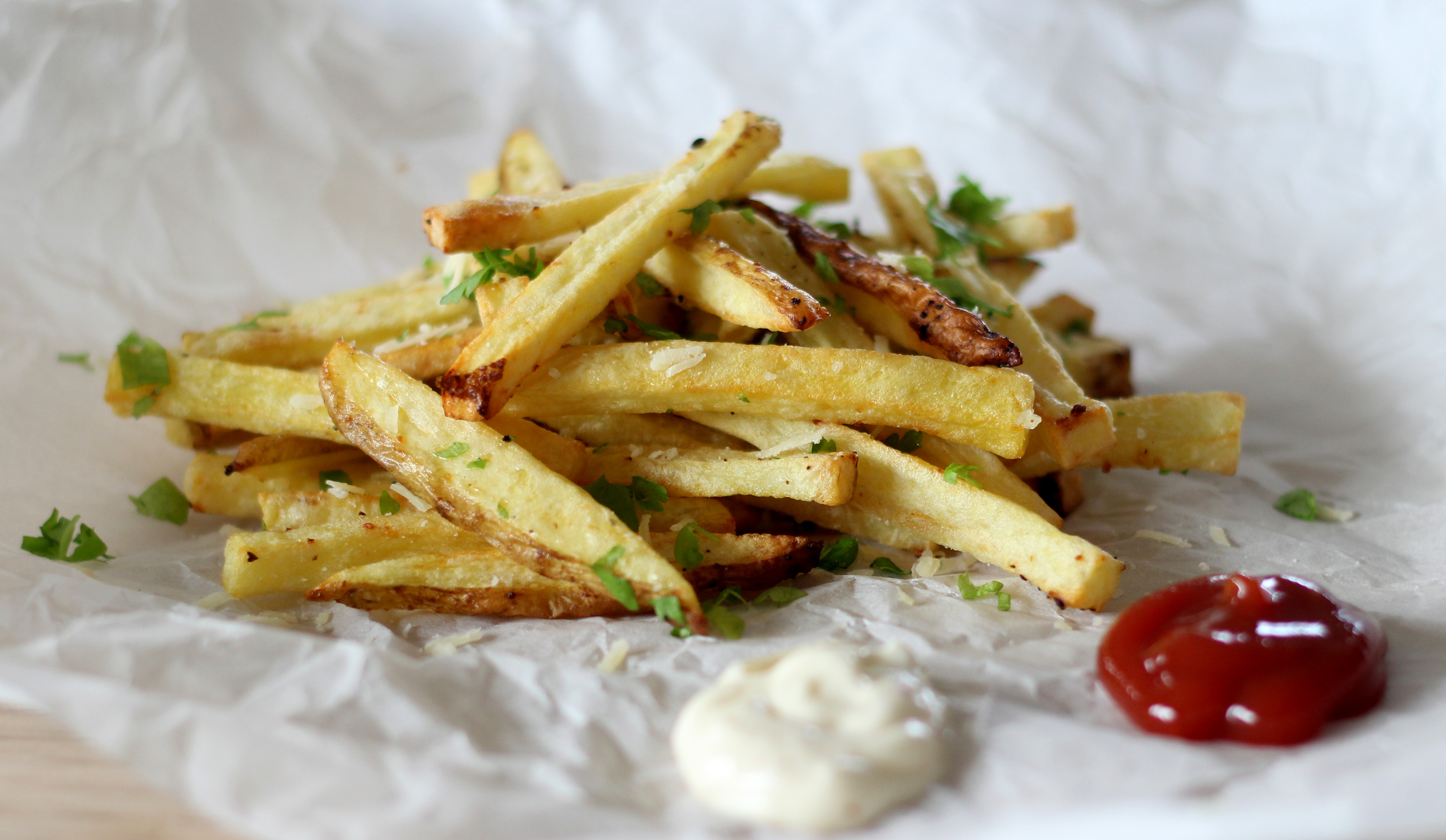 These crispy oven fries are baked in the oven instead of deep fried like traditional french fries. Coated with freshly grated parmesan cheese, crushed garlic, and chopped parsley. A fancier version of your average fries.
Garlic Parmesan Oven Fries Recipe
Ingredients
4 Starchy Potatoes
4 Teaspoons Oil
4 Teaspoons Crushed Garlic
2 Tablespoons Parmesan Cheese, Grated
1 Tablespoon Flat Leaf Parsley, Chopped
Instructions
Wash the potatoes. Cut them into 1cm or ⅓rd of an inch slices. Turn the slices flat on the chopping board and cut into fries.
Place the fries into a medium sized bowl of ice water and leave to soak for 1-2 hours to remove any excess starch.
After 1-2 hours remove the fries from the ice water and dry on kitchen towels. Transfer the fries back into a bowl and pour over the oil and crushed garlic. Use your hands to toss the fries until they are all evenly coated.
Place the fries into a single layer on a baking sheet and season with salt and pepper. Place into a 220C or 425F preheated oven for around 30 minutes or until golden and crispy.
While the fries are cooking grate the parmesan cheese and chop up the flat leaf parsley.
Once the fries are cooked remove them from the oven and while still hot sprinkle over the parmesan cheese and parsley. Serve with your favourite sauces.