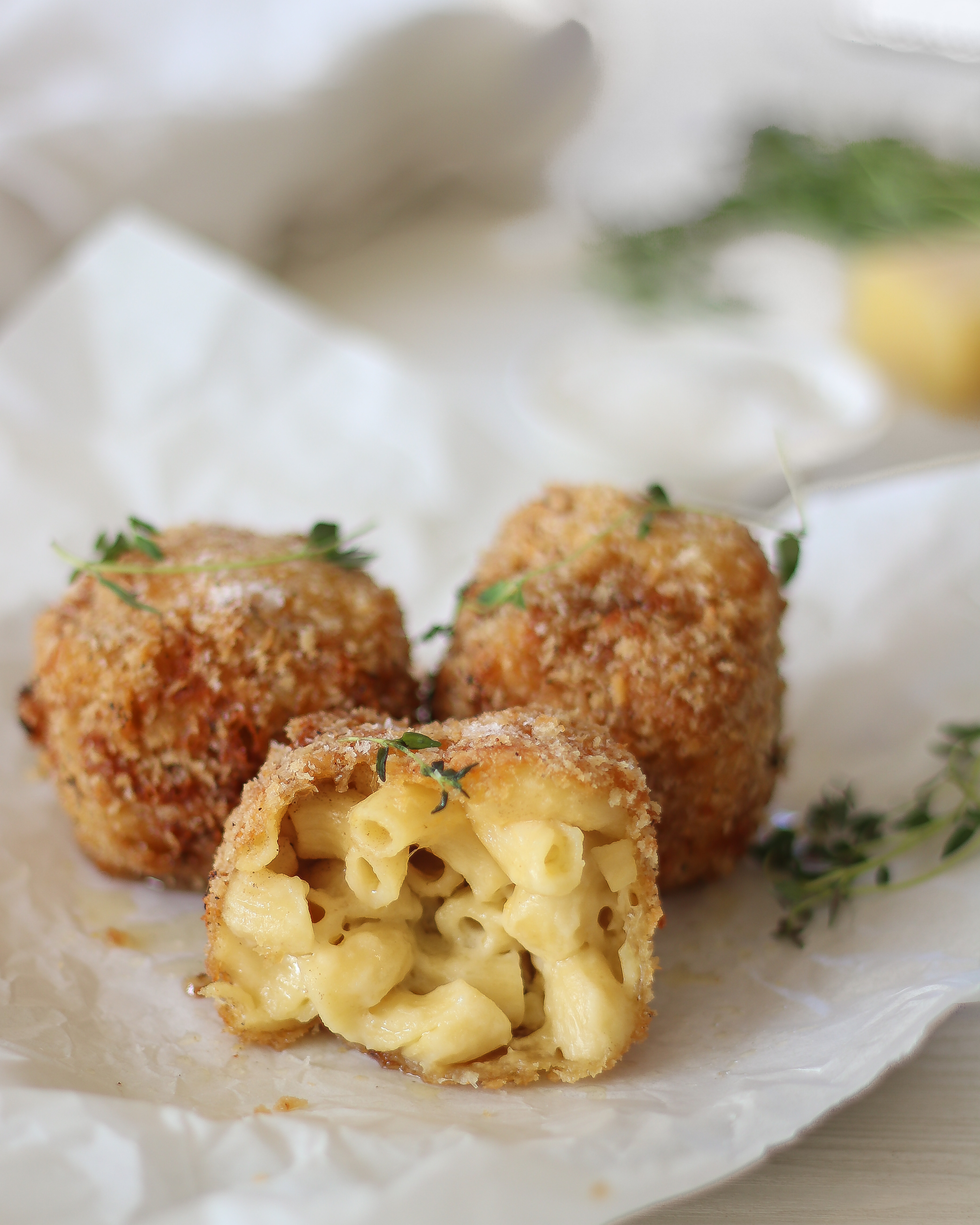 These fried mac and cheese balls are crispy on the outside but filled with creamy mac and cheese on the inside. I think they're a great way to use up leftover mac and cheese or completely worth it to make from scratch.
Equipment for this Recipe
Fried Mac and Cheese Recipe
Crunchy on the outside but cheesy and creamy on the inside, a favourite everyone will love!
Ingredients
Mac and Cheese - Recipe on my website
2 Eggs
1 Cup Panko Breadcrumbs
1-2 Litres Frying Oil
Instructions
Cut the mac and cheese into 5cm or 2 inch cubes. Roll the balls out, compressing the mac and cheese together.
Crack the eggs into a shallow bowl and whisk together with a fork. Add the breadcrumbs to a seperate shallow bowl.
Dip each mac and cheese ball into the egg, the breadcrumbs, back to the egg and finally back to the breadcrumbs for 2 coats.
Heat the oil to 180C / 350F. Fry the mac and cheese balls for 4-5 minutes or until golden brown.