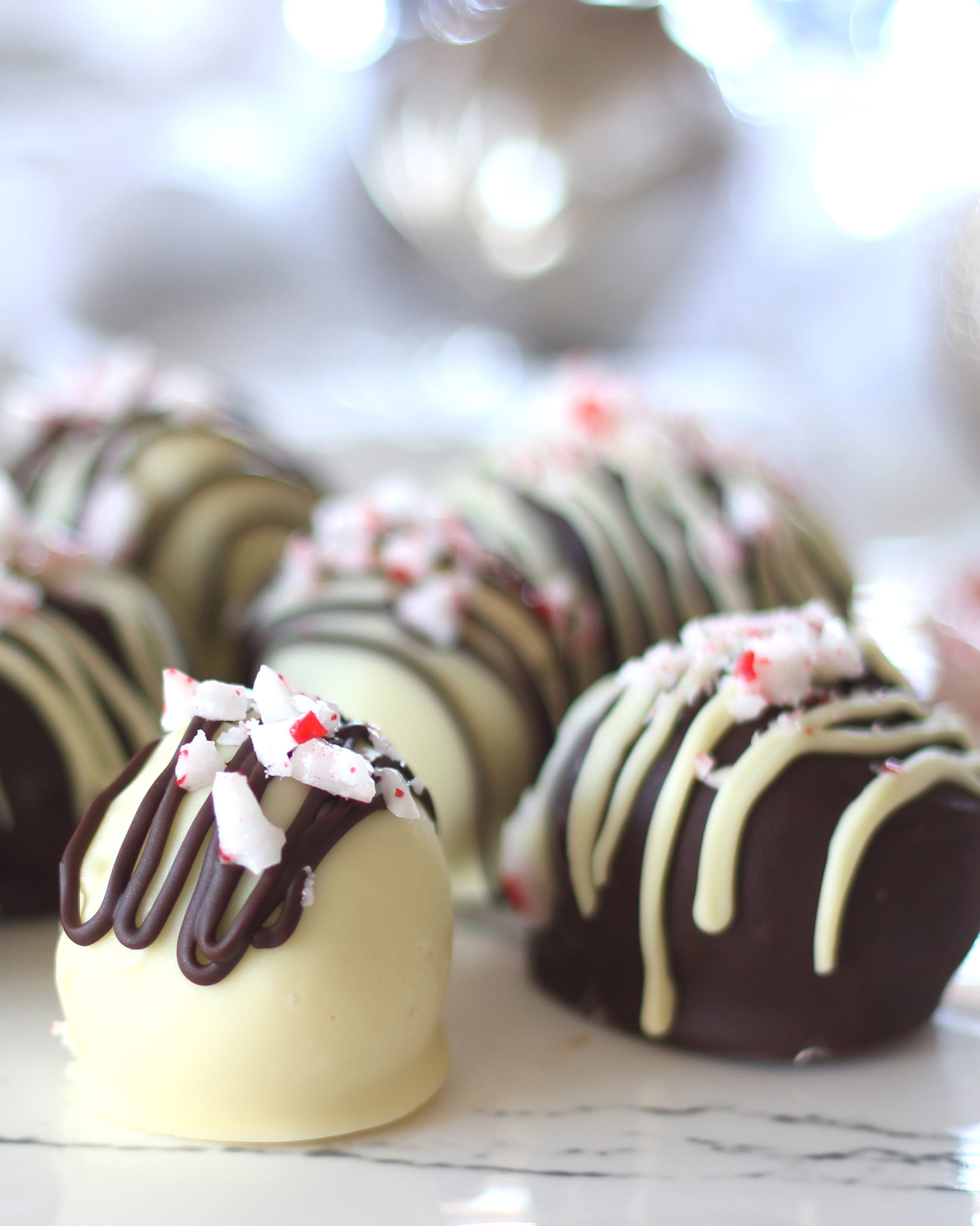 These Peppermint Chocolate Truffles are the perfect Christmas recipe to make to serve on Christmas day or a Christmas Party for dessert or to sweeten up a grazing platter.
Christmas Peppermint Truffles Recipe
Ingredients
250g Dark Chocolate
½ Cup | 125ml Heavy Cream
1 tsp Peppermint Essence
150g White Chocolate Chips
150g Dark Chocolate Chips
2-3 Candy Canes
Instructions
Chop of break the dark chocolate up into small pieces and place into a medium sized bowl.
Pour the cream into a heavy based saucepan and heat on medium heat until the cream just about boils.
Remove the cream from the heat and pour over the chocolate and leave for about 5 minutes.
Mix the cream and chocolate together until well combined with a spatula.
Pour in the peppermint essence and mix again until combined.
Cover and place the truffle mixture into the fridge for at least 6 hours or overnight.
After 6 hours scoop out the chocolate using a cookie scoop and roll into balls. Place on a baking sheet lined with baking paper so the truffles don't stick.
Place the truffles into the freezer for at least 30 minutes until firm.
Melt the white and dark chocolate and dip the truffles in to coat. Sprinkle with crushed candy canes and leave to set before serving.