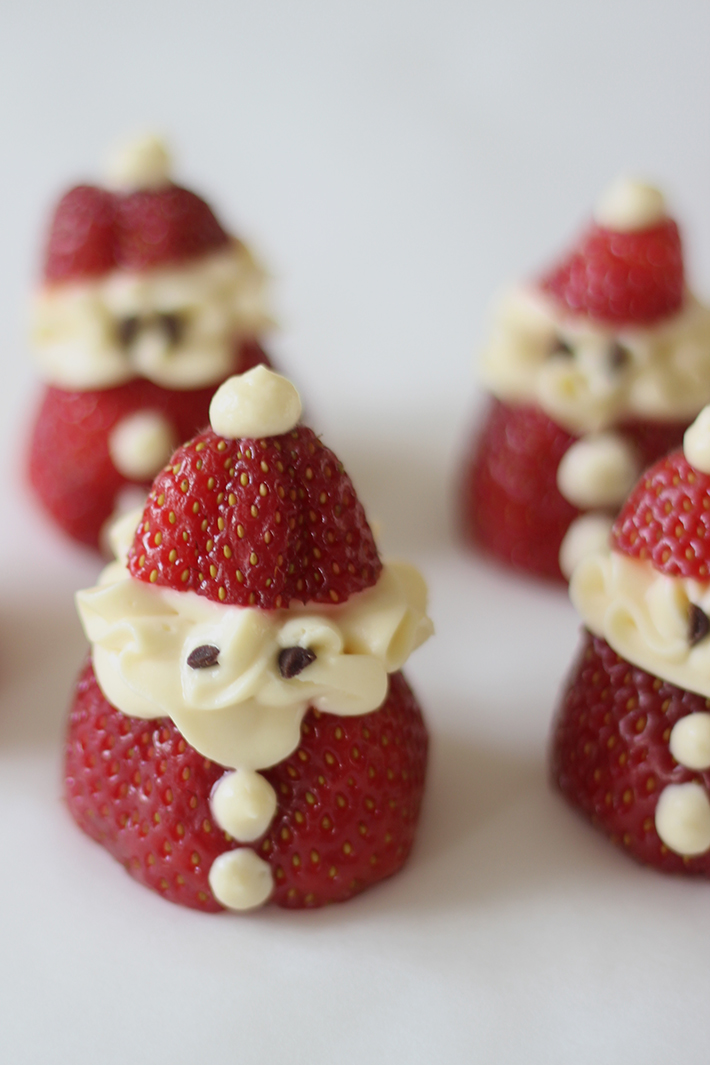 Today I'm sharing with you a cute little recipe to make Cheesecake Strawberry Santa's. They're a perfect dessert to bring to any Christmas Party, or just to make for fun.
Cheesecake Santa Strawberries
Ingredients
10 Strawberries
100g | 3.5oz Cream Cheese
2 Tablespoons Icing Sugar
¼ Teaspoon Vanilla Essence
20 Chocolate Chips
Instructions
Place room temperature cream cheese into a bowl. Add the icing sugar and vanilla essence. Beat with an electric mixer until the the cheesecake mixture is light and smooth. Transfer into a piping bag with a star tip.
Cut the tops off the strawberries and discard. Cut the lower third off the strawberry.
Turn the strawberry upside down and pipe the cheesecake mixture onto the strawberry. Top with the remaining part of the strawberry. Repeat with remaining strawberries.
Switch to a smaller round piping tip and pipe the small ball on top of Santa's hat and two white buttons on his recd coat.
Finish by placing two chocolate chips in the cheesecake filling to be his eyes. These will last for a few day's in the fridge or they can be frozen. Serve frozen, do not defrost.