These blueberry muffins will fill your home with the most lovely aroma. Filled with juicey blueberries and topped with a crunchy crumble they're basically perfect.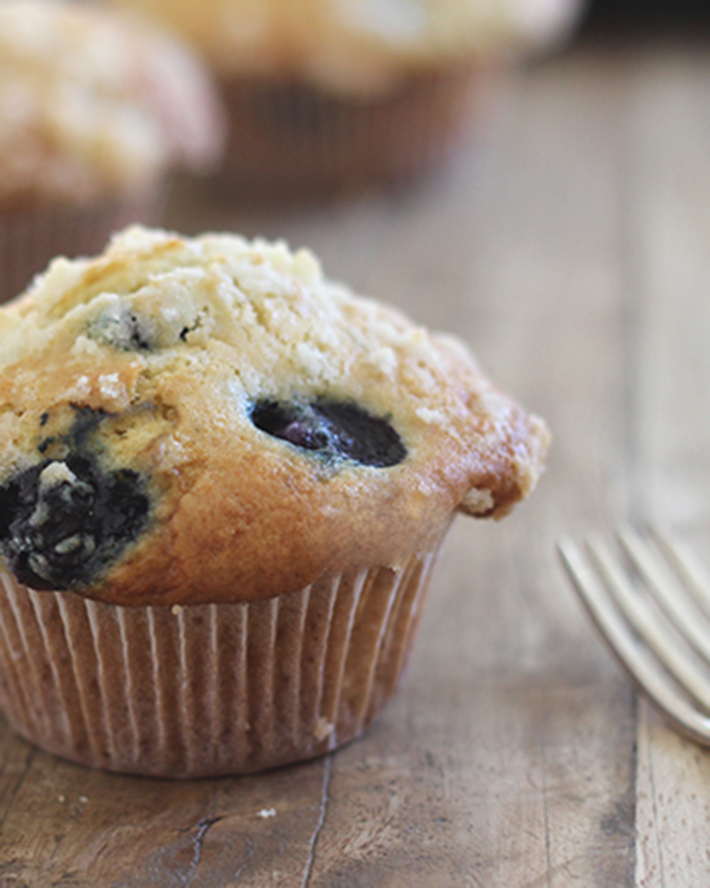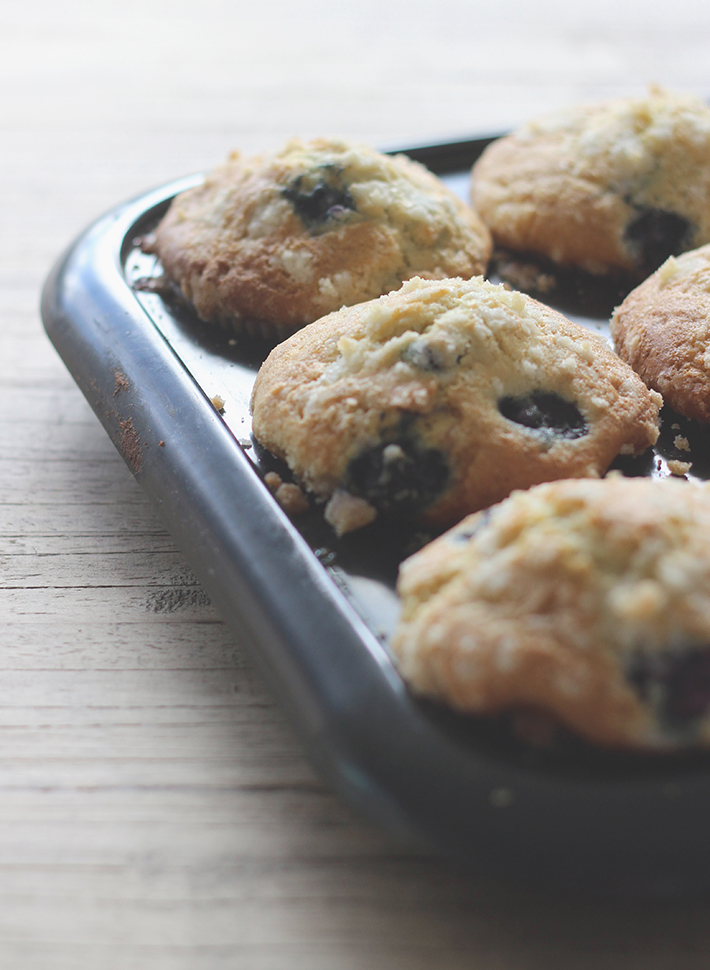 Blueberry Muffins with a Crumble Topping Recipe
Light and fluffy muffins filled with juicey blueberries and topped with a crunchy crumble topping
Ingredients
2½ Cups | 310g Flour
1½ Tablespoons | 20g Baking Powder
1 Teaspoon | 5g Baking Soda
½ Cup | 1 Stick | 110g Butter
1 Cup | 200g Sugar
2 Eggs
1 Teaspoon Vanilla Extract
1 Cup | 250ml Buttermilk
1 - 1½ Cups Blueberries (fresh or frozen)
Crumble Topping
3 Tablespoons Flour
3 Tablespoons Sugar
2 Teaspoons butter
Instructions
To make the crumble topping add the flour, sugar, and butter into a small bowl and use a fork or your hands to mix the ingredients together until they resemble a fine crumble.
Sieve the flour into a large sized mixing bowl to remove any lumps. Add the baking powder and bakings soda a use a whisk to combine the ingredients. Set to the side.
Melt the butter and leave to cool before adding to a medium sized mixing bowl.
To the butter add the sugar, eggs, vanilla extract, and buttermilk. Whisk together until combined.
Pour the wet ingredients into the dry ingredients and fold together using a wooden spoon until there is no more clumps of flour. Do not over mix.
Add the blueberries to the batter and fold through gently until they are well distributed through.
Divide the muffin batter between 12 lined or greased muffin tins. The batter should come up nearly to the top.
Place the muffins into a 220C | 425F oven and immediate turn the heat down to 180C | 350F and cooke the muffins for 15-20 minutes or until the tops spring back when pressed.
Cool the muffins on a wire rack before serving.
Notes
If you are using frozen blueberries add these to the dry ingredients and toss to coat. The flour will coat the blueberries soaking up any liquid to stop the batter turning purple.
These muffins are best enjoyed the day or baking but they will last in an air tight container for 2-3 days.