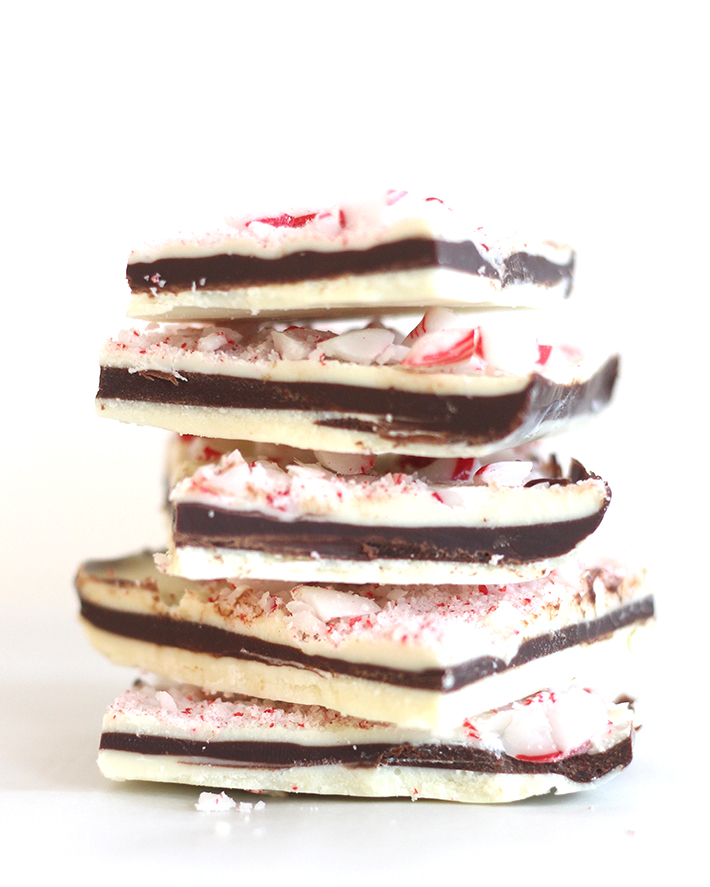 Today I'm sharing with you how to make Christmas Peppermint Bark. This is a really easy Christmas recipe that is a great edible gift idea.
Christmas Peppermint Bark Recipe
Ingredients
350g | 12.3 oz White Chocolate
200g | 7 oz Dark Chocolate
15ml | 3 Teaspoons Oil
15 Candy Canes
Instructions
Cut the white chocolate into small pieces. Place into a heat proof bowl and melt over a double boiler. Once the chocolate has completely melted mix in two teaspoons of oil.
Pour two thirds of the white chocolate into a tin covered with foil. Shake and turn the tin until the white chocolate is evenly spread. Place into the fridge to set.
While the white chocolate is setting cut the dark chocolate into small pieces. Melt over a double boiler and pour on top of the set white chocolate. Place into the fridge to set.
Crush the candy canes by placing them into a plastic bag and use either a rolling pin or something with a flat surface to crush them.
Pour the remaining white chocolate over the set dark chocolate and top with the crushed candy canes. Place into the fridge for at least 15 minutes to completely set.
Remove the peppermint bark from the tin by pulling up the foil. Cut into small squares. This will last in the fridge for at least 2 weeks.