All the goodness of a traditional apple crumble served in individual portions. Serve these baked apples with vanilla bean ice cream and homemade caramel sauce for the perfect dessert.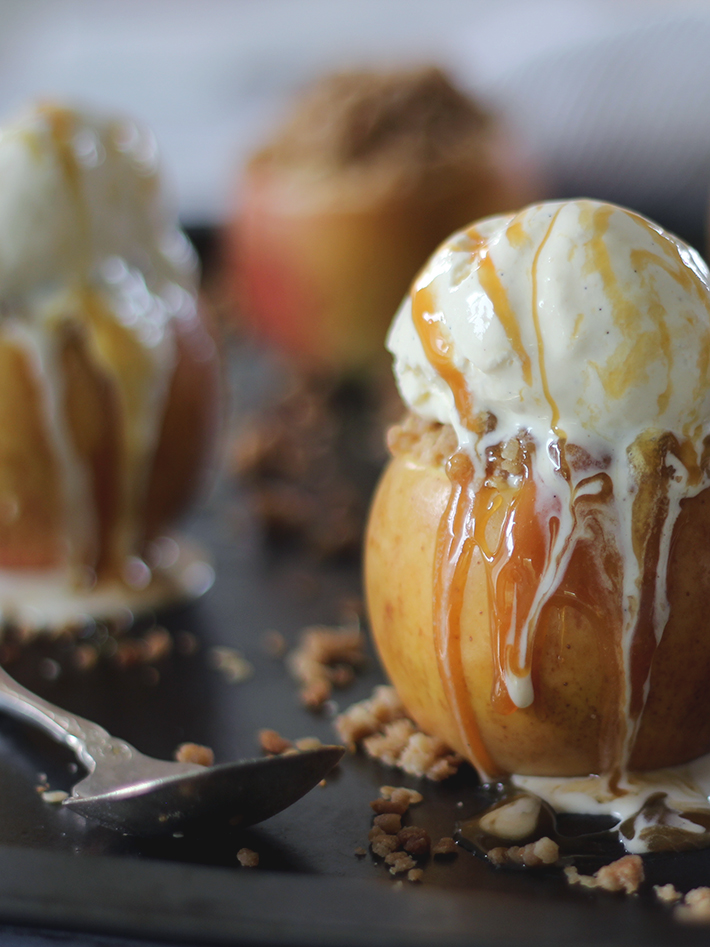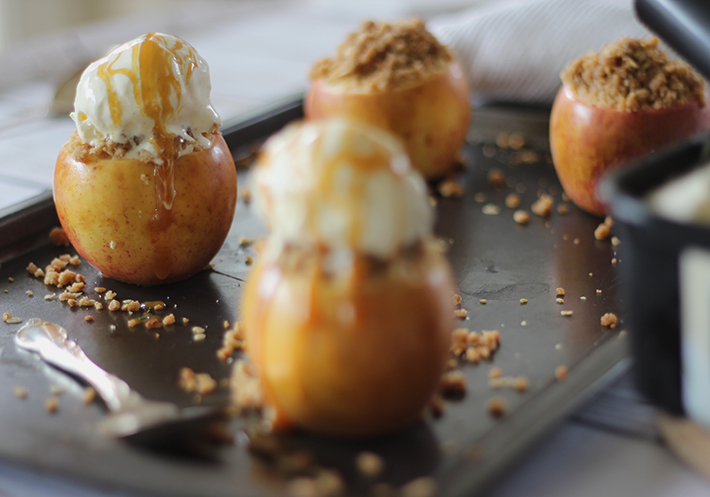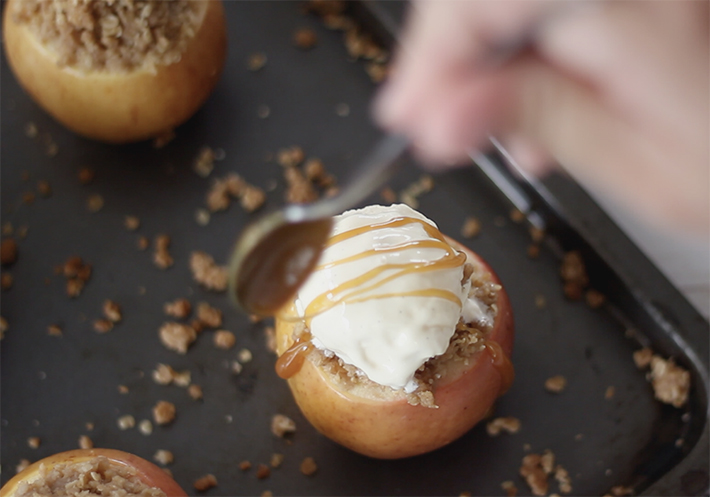 Baked Apples with Crumble Topping
Baked apples topped with crumble served with vanilla ice cream and caramel sauce
Ingredients
6 Baking Apples
¼ Cup Flour
⅓ Cup Rolled Oats
1 Teaspoon Cinnamon
2 Tablespoons Brown Sugar
3 Tablespoons Butter, Cubed
Instructions
In a small bowl mix together the flour, oats, brown sugar and cinnamon until combined.
Add the cold cubed butter and use clean hands or a fork to mix the crumble together until there are no longer any lumps of butter. Set to the side while preparing the apples.
Remove the core from the apples using a knife or an apple corer and cut off the top of the apple to create a shelf.
Place the apples on a baking sheet and top the crumble, pressing it down with your hands.
Bake the apples in a 180 C / 350 F oven for about 15 minutes or until the apples are soft and the crumble is golden brown.
Serve with vanilla bean ice cream and homemade caramel sauce or yoghurt and a drizzle of honey.
Notes
Make sure to use a baking or cooking apple. These apples will keep their shape while baking and not just turn into apple sauce. Popular varieties are gala, granny smith, and honey crisp.